Hewlett-Packard Unveils Mixed Fiscal Fourth Quarter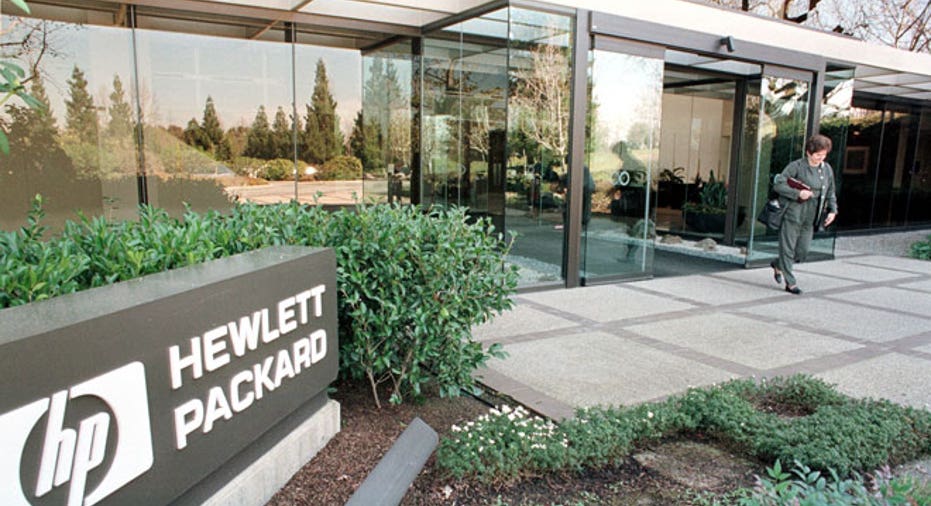 Hewlett-Packard Co. (NYSE:HPQ) said its profit fell 5.9% for the October quarter on another period of lower revenue as the computer maker continues to show the frailties that prompted its plan to split in two.
The Silicon Valley giant said revenue for its fourth quarter ended Oct. 31 fell 2.5% to $28.41 billion. The average estimate of Wall Street analysts called for a 1% decline to $28.76 billion, according to Thomson Reuters.
H-P unveiled plans last month to break up the company on the hopes two more nimble firms would be more capable of adapting to tech-industry changes. One of the reconstituted H-P companies would consist of its PC and printer businesses, the other of its hardware, software, consulting services and other product lines aimed at corporate buyers. The breakup is expected to be completed by October.
Tuesday's financial report underscores the revenue-growth problems that have dogged Meg Whitman since she took over as H-P's CEO three years ago. The company has posted lower revenue for 12 of the past 13 quarters. The only exception was three months ago when Ms. Whitman warned the growth might not last.
Overall for the fourth quarter, H-P reported a profit of $1.33 billion, or 70 cents a share, down from $1.41 billion, or 73 cents a share, a year earlier.
Excluding restructuring charges and other items, the profit rose to $1.06 a share from $1.01. The company previously projected $1.03 to $1.07 a share.
H-P said revenue for its enterprise group, which sells computer servers and other hardware to companies, fell 4% to $7.27 billion. Ms. Whitman is slated to run the independent enterprise group, to be called Hewlett-Packard Enterprise.
Revenue in H-P's PC-and-printer unit edged up 0.3% to $14.69 billion. Those businesses will form the new HP Inc. when the company's breakup is completed.
Looking to the current quarter, the company sees a profit of 89 cents to 93 cents a share, excluding restructuring charges, compared with analysts' call for 93 cents a share. The company affirmed its earnings guidance for the recently started year.