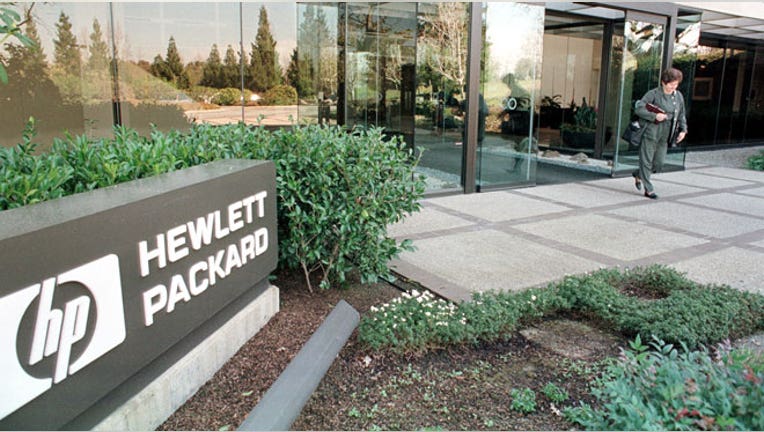 Hewlett-Packard Co. (NYSE:HPQ) posted mixed first-quarter results after the bell Wednesday and offered second-quarter guidance that is short of expectations.
H-P forecast second-quarter adjusted earnings in the range of 88 cents and 91 cents a share, below the Street's forecast for profit of 95 cents a share.
The company saw revenue declines of 15% in the personal systems group, with consumer client revenue falling 25%, and commercial client revenue slipping 7% during the quarter. H-P said desktop units sold fell 19% as notebook units fell 18%, substantiating claims that demand for PCs continues to wane amid increased interest in tablets and the handheld device market.
Imaging and printing group revenue also fell 7%, year-over-year, as revenue from the enterprise servers, storage and networking group fell 10%.
The Silicon Valley-based tech behemoth reported fiscal first-quarter net income that fell 44% to $1.47 billion, or 73 cents a share, compared with net earnings of $2.6 billion, or $1.17 a share, in the same quarter one year ago. On an adjusted basis, the company saw earnings fall 32% to 92 cents a share, down from year-ago earnings of $1.36 a share.
First-quarter revenue fell 7% to $30 billion, down from $32.2 billion in the year-ago quarter. The results were mixed, as the Street had forecast earnings of 87 cents a share on revenue of $30.71 billion, according to an analyst poll by Thomson Reuters.
The company also reaffirmed its full-year guidance, calling for adjusted earnings of "at least" $4.00 a share, which compares to the Street's expectations for $4.08.
"In the first quarter, we delivered on our Q1 outlook and remained focused on the fundamentals to drive long-term sustainable returns," said Meg Whitman, H-P president and chief executive officer, in a release. "We are taking the necessary steps to improve execution, increase effectiveness and capitalize on emerging opportunities to reassert HP's technology leadership."
H-P competitor Dell (NASDAQ:DELL) also posted mixed fourth-quarter results on Tuesday, with better-than-expected revenue numbers but earnings-per-share that missed the Street's expectations.  The computing giant also gave guidance that missed estimates; shares of Dell fell nearly 6% in Wednesday's session.
Shares of H-P fell 1.4% in Wednesday's session, closing the day at $28.94.