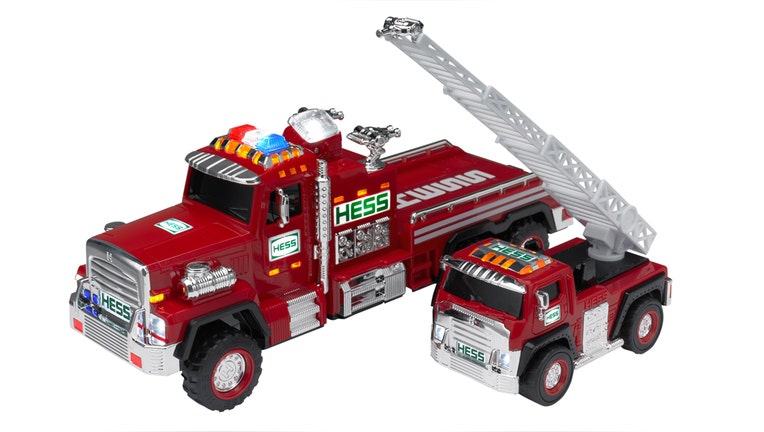 Its gas stations are under new ownership, but Hess (NYSE:HES) is bringing back its toy trucks for the holidays.
Hess said this year's truck, the Hess Fire Truck and Ladder Rescue, will be available online and at select shopping malls starting Nov. 1 for $30.99. The red fire truck features oversized tires, a LED searchlight and four sound effects, while the ladder rescue has a rotating extension ladder and push-activated friction motor.
Batteries are included, and online orders will ship for free.
The New York-based company also announced that 100 customers will receive an individually numbered Silver Edition Fire Truck and Ladder Rescue.
Hess trucks have been a holiday tradition ever since they were introduced in 1964. Hess Toy Truck is one of the longest-running toy brands on the market, according to the company.
Hess agreed to sell its retail business to Marathon Petroleum's (NYSE:MPC) Speedway for $2.6 billion in May 2014, and the changeover from Hess to Speedway signage began in earnest this year. At the time of the deal, Hess promised to continue selling holiday toys.
Now that its convenience stores have been sold, Hess will offer the toy trucks at kiosks in 10 New York, New Jersey and Pennsylvania shopping malls. The kiosks will open on Nov. 12.