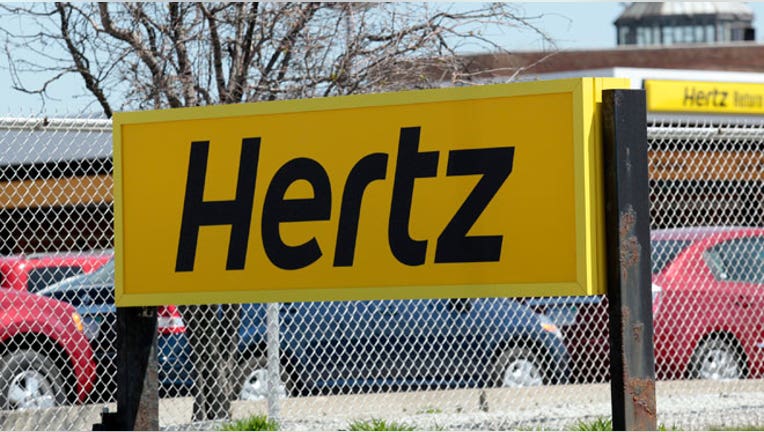 Shares of Hertz Global Holdings Inc were set to open down 12.3 percent on Wednesday after the car rental company pulled its full-year outlook late on Tuesday, prompting at least two brokerages to downgrade the company's stock.
Hertz expects 2014 results to be "well below" its previous guidance due to business challenges and costs related to a review of the past three years' results, it said in a regulatory filing on Tuesday.
"The filing contained a bundle of bad news that we believe will be the point of capitulation for many of the frustrated bulls who have been extremely patient with Hertz until this point," J.P. Morgan Securities analyst Kevin Milota wrote in a note to clients.
The brokerage cut its rating on the company's stock to "neutral" from "overweight" and its target price by $7 to $25.
Deutsche Bank downgraded the stock to "hold" from "buy".
Hertz said it faced a shortage of cars due to a spate of car recalls by U.S. automakers who are facing stringent scrutiny from the government. (http://1.usa.gov/YwpVmG)
Nearly 28 percent of Hertz's U.S. fleet comes from General Motors Co, which has recalled about 25.7 million cars in the country so far this year.
Hertz, Avis Budget Group Inc and market leader Enterprise Rent-A-Car control about 90 percent of the U.S. car rental market, which has been seeing an uptick in demand as the economy improves.
"What's frustrating to us is (Hertz) is failing to capitalize on the favorable rental car industry dynamics," Wells Fargo Securities analyst Richard Kwas wrote in a note. "The heat is on."
The brokerage kept its "outperform" rating on the stock.
"We think catalysts for the stock to regain momentum are extremely limited in the near term," Deutsche Bank analyst Chris Woronka said in a note.
Hertz's shares were trading at $27.65 before the bell on Wednesday. Up to Tuesday's close of $31.56, the stock had gained 18 percent this year.