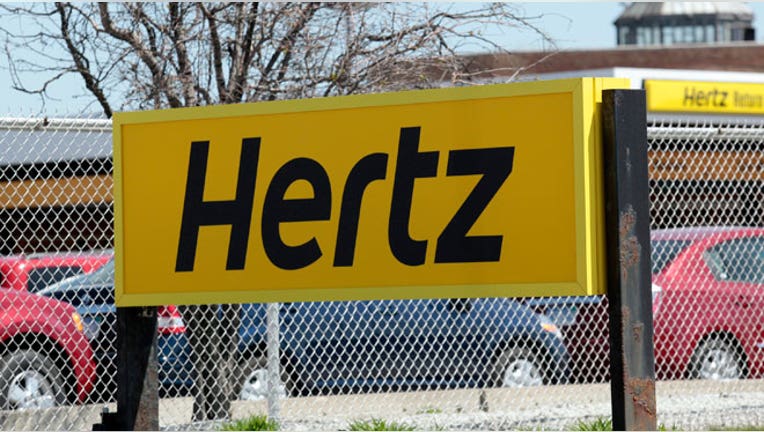 Hertz Global Holdings (NYSE:HTZ) said it will restate financial results from 2011, as the car rental company deals with growing accounting issues.
Hertz also cautioned that its first-quarter earnings will likely come up short of Wall Street expectations. Shares tumbled 11.2% to $27.07 in recent trading on Friday.
According to a regulatory filing, financial statements from 2012 and 2013 must be corrected to reflect errors made in 2011. The 2011 results were most recently included in Hertz's 2013 annual report.
Hertz, which named a new chief financial officer at the end of last year, warned in March of $46.3 million in reporting errors. Last month, Hertz delayed the release of its first-quarter earnings until June 9, but those plans have been scrapped.
The Park Ridge, N.J.-based company now expects to report first-quarter results and amend its annual report at the same time.
Hertz said management and the board's audit committee determined "at least one material weakness existed in Hertz's internal control over financial reporting." Disclosure procedures and controls were ineffective at the end of 2013, the company added.
The review, which began when Hertz was readying its first-quarter report, recently found errors related to "allowances for uncollectable amounts with respect to renter obligations for damaged vehicles and restoration obligations at the end of facility leases."
Hertz anticipates receiving an "adverse opinion" on its internal controls from external accountant PricewaterhouseCoopers.
"Hertz is in the process of implementing new procedures and controls, and strengthening the accounting and finance departments through the addition of new personnel," Hertz said, adding that CFO Thomas C. Kennedy is leading those efforts.
Also on Friday, Hertz said its results for the period ended March 31 are expected to miss consensus estimates due to costs related to the accounting review. Analysts were projecting earnings of nine cents a share and revenue of $2.57 billion.
Hertz, the nation's second-largest car rental company behind Enterprise Holdings, is reviewing whether its accounting issues had any impact on 2014 results as well.
In March, Hertz unveiled a $2.5 billion transaction to spin off its equipment rental business. The accounting woes could delay the move but the company's plans "remain on track," according to the filing.