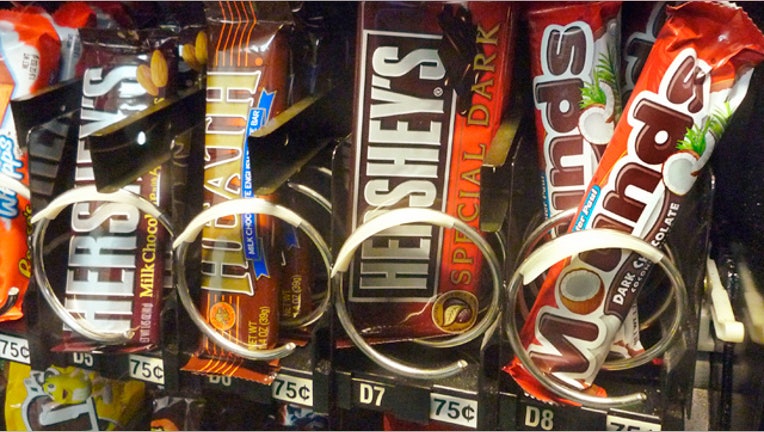 Hershey Co (NYSE:HSY), the No. 1 candy producer in the United States, said it would increase prices of its instant consumable, multi-pack, packaged candy and grocery lines by about 8 percent to tackle rising commodity costs.
The maker of Reese's, Kit Kat and Ice Breakers also said it now expects 2014 sales and adjusted profit to be at the lower end of its previous estimate, and forecast a slight dip in adjusted margins.
Hershey said most of the benefit of the price increase, effective Tuesday, would reflect next year. Direct buying customers would be offered prior prices until Aug. 12.
The company said it expects higher commodity costs to eat into margins. It had earlier expected full-year adjusted margins to expand by 50 basis points.
Hershey had also forecast net sales to grow 5-7 percent and adjusted profit per share to rise 9-11 percent.
"Commodity spot prices for ingredients such as cocoa, dairy and nuts have increased meaningfully since the beginning of the year," Hershey's North America head Michele Buck said in a statement on Tuesday.
Cocoa futures jumped to a near-three-year high earlier this month.
Hershey estimated adjusted profit between 75 and 77 cents per share on sales growth of 4.5 percent for the quarter ended June 29. This translates to sales of $1.58 billion.
Analysts on average were expecting earnings of 76 cents per share on revenue of $1.60 billion, according to Thomson Reuters I/B/E/S.
(Reporting by Mridhula Raghavan and Sruthi Ramakrishnan in Bangalore; Editing by Joyjeet Das)