Here's the Biggest Threat to the Housing Recovery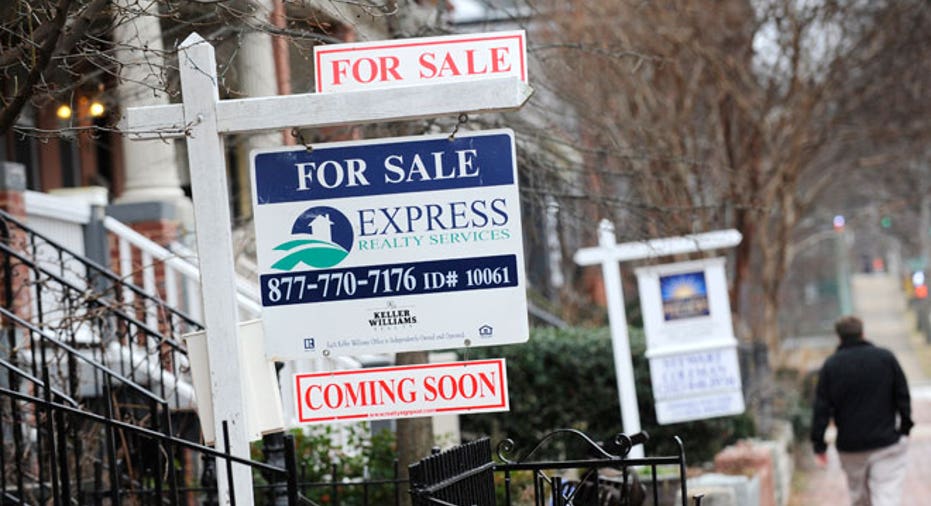 Last Sunday, the U.S. men's soccer team saw a possible victory over Portugal disappear in the final seconds of a World Cup game. That kind of sudden, cruel twist has also become common in the economy over the past several years.
For that reason, despite a run of positive economic news that most recently includes a surge in new home sales, you have to be prepared for the possibility of a setback. If all goes well, the economy could be on track to restoring housing values, putting people back to work and bringing interest on savings accounts and other deposits back to a respectable level. But there are still plenty of factors that could disrupt things.
New Home Sales Rise
The economy has been on a roll lately, and on June 24 the Census Bureau and Department of Housing and Urban Development announced that new home sales had surged by 18.6% in May. This gain is especially significant because housing sales had been essentially treading water over the prior year up to that point, and it remained to be seen whether the housing recovery was strong enough withstand last year's rise in mortgage rates.
This announcement puts May's new home sales 16.9% ahead of where they were a year earlier, despite the fact that current mortgage rates are about 60 basis points higher than they were in May 2013. In other words, the housing recovery is finally showing some staying power.
Couple this with strong employment growth in recent months, and things are going well. Where could an upset come from?
A Stealthy Attack
In that U.S. men's soccer game, the late counter-attack that led to Portugal's equalizing goal seemed to come out of nowhere. But the source of the scoring pass should have been no surprise -- it came from Cristiano Ronaldo, the reigning world player of the year.
Similarly, though economic upsets often take people by surprise, the source tends to be something that should have been somewhat predictable. In this scenario, the most likely suspect -- the player to keep your eye on -- may be inflation.
The inflation rate has already increased in each of the past three months. Now with conflict in the Middle East widening, higher oil prices could put more upward pressure on inflation.
While the Federal Reserve has been concerned about inflation being too low, higher inflation from rising oil prices would not be the solution they would like. Rather than being a sign of rising demand, it would represent the kind of commodity inflation that squeezes consumers and businesses alike, and ultimately suppresses broader economic activity. As for savings accounts, their interest rates might rise in such a scenario, but probably not enough to keep pace with inflation.
So, from home sales to employment, things seem to be going well for the economy. But keep your eyes on inflation. If something is going to mess this up, it's as likely a culprit as any.
Read more from MoneyRate.com:
When it makes sense to bet the house
Pay down my mortgage or build savings?
Where will interest rates go in 2014?
The original article can be found at Money-Rates.com:The biggest threat to the housing recovery