Here's How Much NFL Players Earn In The Playoffs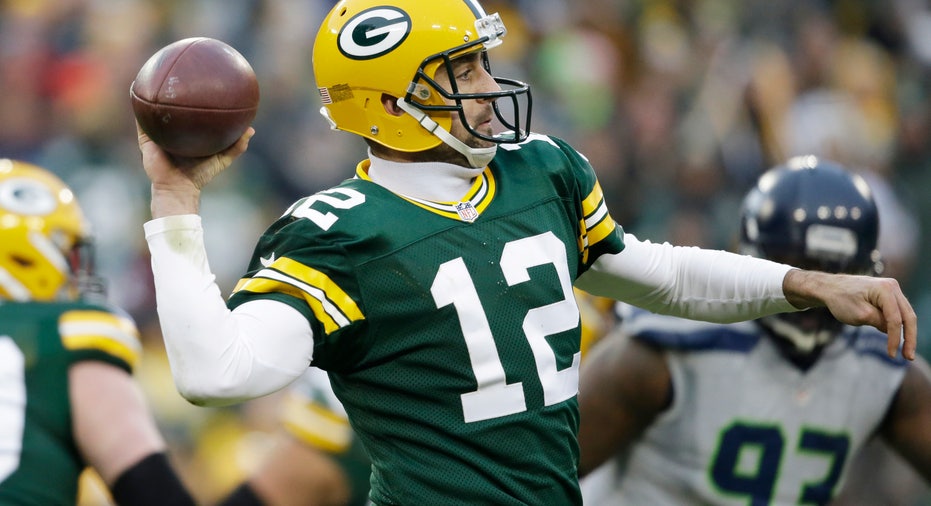 During the NFL's playoffs star quarterbacks and fringe special-teams players earn the same amount of money per game.
Since player salaries are generally doled out until Week 17 of the regular season, the NFL uses a standardized share system to pay players that appear in postseason games. Postseason shares increase in value as teams advance through the playoffs.
For this weekend's opening round, players on teams that won divisions, such as the Pittsburgh Steelers and Green Bay Packers, will earn slightly more ($27,000) than players on Wild Card teams ($24,000), like the Miami Dolphins or Detroit Lions.
In the Divisional Round, players on every team will receive equal shares of $27,000. That number jumps to $49,000 for the Conference Championship round. Players on this year's Super Bowl team winner will earn a double share of $107,000, compared to $53,000 for the losing team.
The most money any player can earn during this season's NFL playoffs is $210,000, for a division-winning team that plays through all three initial rounds and wins the Super Bowl.
The New England Patriots, Kansas City Chiefs, Atlanta Falcons and Dallas Cowboys each clinched bye week, meaning they'll get an automatic pass to the Divisional Round, but players will miss out on the $27,000 postseason share.
For players like Packers quarterback Aaron Rodgers or Seattle Seahawks cornerback Richard Sherman, postseason shares are a significant downgrade from their regular-season paychecks. The minimum salary for first-year NFL players this season was $450,000, or $26,470 per week – roughly in line with pay for all players in the first two rounds of the playoffs.
A full breakdown of postseason shares for the 2016-17 NFL season can be found below.
Wild Card Round (Division Winners): $27,000
Wild Card Round (Other Teams): $24,000
Divisional Playoff Game: $27,000
Conference Championship Game: $49,000
Super Bowl (Winning Team): $107,000
Super Bowl (Losing Team): $53,000
Pro Bowl (Winning Team): $61,000
Pro Bowl (Losing Team): $30,000