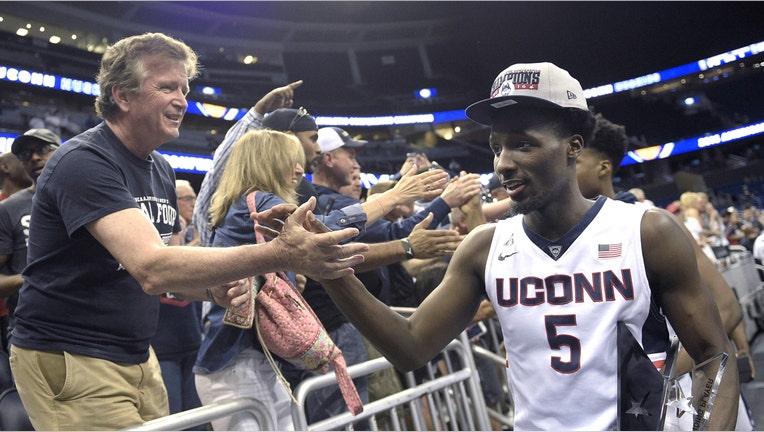 Americans will bet a total of $9.2 billion on March Madness brackets, pools and contests this year, according to estimates released Monday by the American Gaming Association. Tens of millions of people are expected to wager on this year's NCAA basketball tournament.
The $9.2 billion haul is an increase of about $200 million compared to bets placed on last year's tournament, the AGA said. The group expects just $262 million in legal wagers, with the rest of the bets placed through informal pools, bookies and offshore websites.
"Americans' passion for betting fuels the unmatched popularity of March Madness," AGA President and CEO Geoff Freeman said in a statement. "Betting increasingly drives sports fans – and even casual observers – to invest in the tournament, offering further evidence that sports betting is the new national pastime."
Participants will fill out more than 70 million March Madness brackets this year – that's more than the number of votes President Barack Obama and Republican challenger Mitt Romney individually received during the 2012 presidential election. The AGA estimates about 40 million people filled out brackets in 2015, placing an average bet of $29 in the process.
The NCAA basketball tournament is arguably the biggest sports gambling event of the year, surpassing the Super Bowl. In February, Super Bowl 50 generated an estimated $4.2 billion in legal and illegal wagers, FOXBusiness.com reported. Nevada sportsbooks took a record $132.54 million in legal bets on this year's game, according to ESPN.