Here's How Many People Watched The Cubs' World Series Win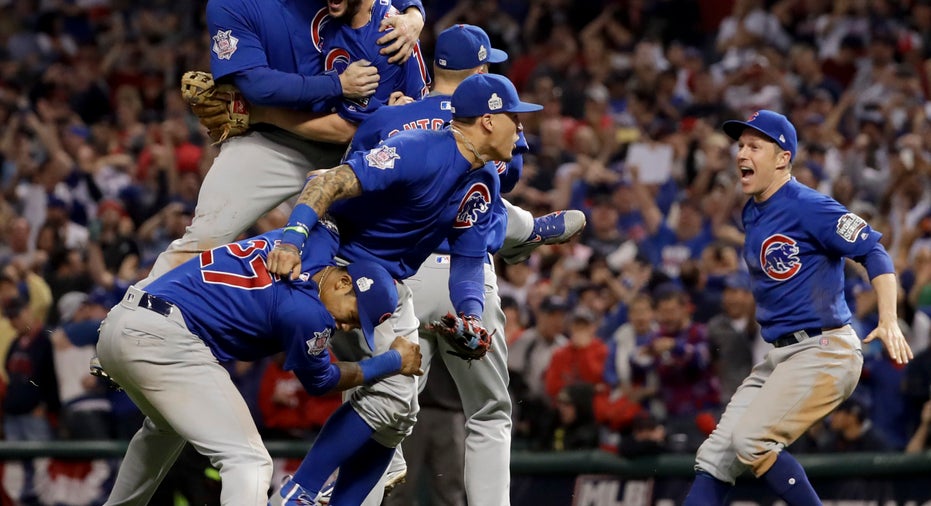 Update (4:45 p.m. ET): Final viewership figures for the 2016 World Series are as massive as advertised.
The Cubs' victory over the Indians in Game 7 drew an audience of more than 40 million viewers, according to Nielsen data. That's the highest total for a World Series game in 25 years. The Minnesota Twins' win over the Atlanta Braves in Game 7 of the 1991 World Series drew 50 million viewers.
Overall, this year's World Series drew an average audience of 23.4 million viewers per contest -- the highest total for Major League Baseball's championship in 12 years. Game 7 was also a hit on social media, earning 5.7 million Twitter interactions from 1.5 million U.S.-based users, according to Nielsen.
Original story: The Chicago Cubs' first championship win in more than a century produced one of the most massive World Series television audiences in recent memory, according to preliminary estimates released Thursday.
The historic Game 7 victory drew an overnight rating of 25.2 and a 40% audience share, according to Sports Business Daily reporter John Ourand. Those figures make the Cubs' win the most-watched World Series Game 7 since 2001. The contest dominated television ratings in the greater Chicago area, where it earned an overnight rating of 51.2 and a massive 71% audience share.
Total audience figures are expected to be released by late Thursday afternoon. Early projections suggest Game 7 could draw an average of approximately 40 million viewers, making it one of the most-viewed World Series contests of all time.
The Cubs outlasted the Indians in extra innings to win 8-7, despite a game-tying home run by Indians outfielder Rajai Davis in the 8th inning and a brief rain delay in the 9th inning. It was the franchise's first championship win since 1908, ending Major League Baseball's longest World Series drought.