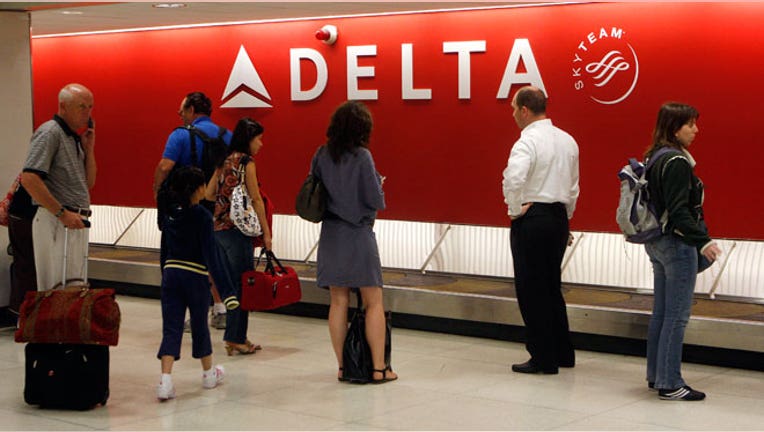 Delta created a stir after announcing last week it was tying its SkyMiles frequent flier program to the price of tickets rather than distance traveled, but the company is now showing the move could benefit fliers.
On Friday, Atlanta-based Delta (NYSE: DAL) released more information on the change, demonstrating just how many points fliers need to accumulate to fly for free. Delta's SkyMiles charts say the minimum number of miles required for a free U.S. trip is 25,000. Mile requirements have been lowered on certain flights in both business and first class. One-way award tickets will start as low as 12,500 miles plus taxes and fees. The miles-needed charts were released early after inquiries from customers, Delta says.
The airline shift to base points on ticket prices bucks the trend among other major airlines including Southwest (NYSE:LUV), Jet Blue (NASAQ:JBLU) and Virgin America.  The new program kicks in in 2015.
"The most consistent feedback we received from our SkyMiles members was a desire to improve their ability to use miles and provide more access to Awards at the lowest levels," said Jeff Robertson, vice president–SkyMiles, in a release. "The changes in our 2015 SkyMiles program will give our members more access to lower priced Award travel, the ability to select a seat on any Delta flight, with no blackout dates and new options such as One-Way Awards and Miles + Cash. All of these changes demonstrate our commitment to making mileage redemption better for every SkyMiles member."
The change comes at a time when industry experts say more fliers are cashing in rewards points from their credit cards to gain access to free or discounted airfare rather than tapping into frequent flier bonuses. Delta's program is in its 33rd year, according to the company.