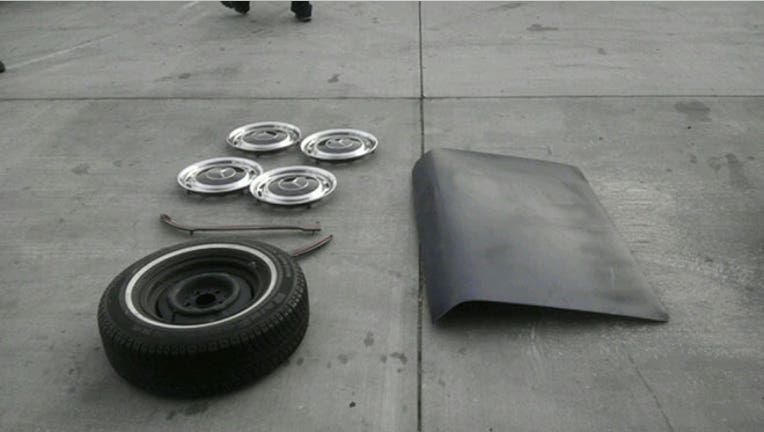 Nine of the 10 worst cities for auto thefts are in California, according to the newly released "Hot Spots" report from the National Insurance Crime Bureau (NICB), an industry-supported nonprofit dedicated to preventing fraud and theft.
Car thefts in worst-hit city of Bakersfield, California, occur 35 times more often than in the bottom-ranked city on the list, Harrisonburg, Virginia. Bakersfield saw 725 thefts per 100,000 residents; Harrisonburg just 21.
California has three ingredients that make it attractive for thefts, a California Highway Patrol spokesperson told Bloomberg News: An international border, ocean ports and dense population centers that provide plenty of opportunity.
For a complete ranking, see "380 cities ranked for car thefts."
The Top 10 Cities for Car Thefts
Thefts Declining, but Even So …
Overall, the NICB reports, thefts fell slightly to an estimated 698,000 in 2013 - but they are down 58% from their peak year in 1991 and at the lowest level since 1967.
In 2012, the most recent year for which data are available, these were the most stolen cars:
Honda Accord (58,596 stolen)
Honda Civic (47,037)
Ford Pickup (Full Size) (26,770)
Chevrolet Pickup (Full Size) (23,745)
Toyota Camry (16,251)
Dodge Caravan (11,799)
Dodge Pickup (Full Size) (11,755)
Acura Integra (9,555)
Nissan Altima (9,169)
Nissan Maxima (6,947)
Your auto insurance doesn't cover theft unless you have purchased comprehensive coverage.
If you have comprehensive and your car is stolen, you'll still have to pay your deductible. Insurance should pay to replace your vehicle at fair market value, or for repairs and towing if the vehicle is recovered.
Typically a comprehensive claim will not drive up your car insurance rates unless you have filed several claims in a relatively short period of time.
Four Steps to Keeping Your Car
The NICB offers a four-pronged approach to preventing thefts.
The first is simple, common-sense steps such as removing your keys, rolling up the windows, locking the doors and parking in a well-lighted area.
The second is some sort of visible or audible device warning that your car is protected. That could include a steering-wheel lock, VIN etching or an audible alarm that you set when you leave the vehicle.
Third is an immobilizing device that keeps thieves from starting the car. Those could include smart keys with a chip embedded, kill switches, fuse cut-offs and fuel-pump disablers.
Lastly, the NICB recommends devices that help track and recover a stolen car, which may include LoJack or onboard telematics systems such as OnStar.
While most anti-theft devices do result in a car insurance discount, the break is typically on the comprehensive portion of your premium only. Comprehensive is a relatively small part of most drivers' premiums.
The original article can be found at Insurance.com:Worst car-theft cities: 9 of 10 in California