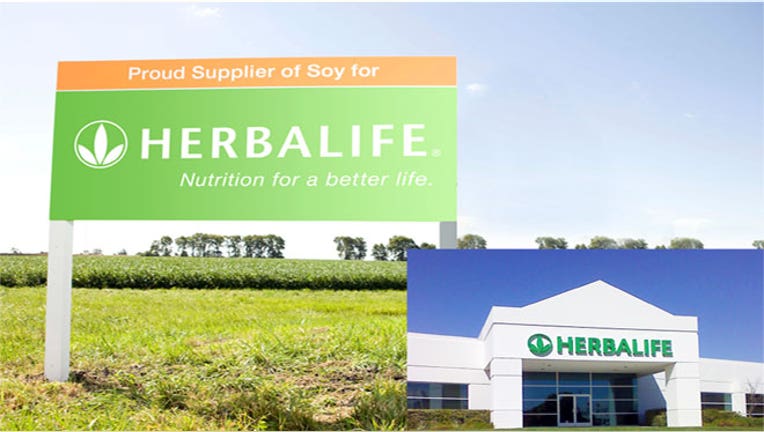 Controversial nutrition company Herbalife (NYSE:HLF) beat the Street on Tuesday with a 10% jump in fourth-quarter profits and impressed shareholders by raising financial guidance amid aggressive share buybacks.
Shares of Herbalife, which has been under assault from billionaire activist Bill Ackman, rallied about 4% in after-hours action on the latest developments.
Herbalife said it earned $123.5 million, or $1.15 a share, last quarter, compared with a profit of $112.21 million, or $1.00 per share, a year earlier.
Excluding one-time items, the company said it earned $1.28 a share, topping the Street's view of $1.25.
Net sales jumped 20% to $1.3 billion, exceeding consensus calls from analysts for $1.25 billion.
"Herbalife delivered another year of record financial performance achieved through the consistent execution of key strategies to expand daily consumption of our products," Herbalife CEO Michael Johnson said in a statement.
Looking ahead, Herbalife raised its full-year non-GAAP EPS forecast to $5.85 to $6.05 amid the recent share buybacks. The midpoint of that new range would top the Street's view of $5.87.
Herbalife also projected first-quarter EPS of $1.25 to $1.29, up from $1.24 to $1.28 previously. Analysts had been modeling for stronger EPS of $1.35.
Revenue is seen increasing 8% to 10% from 2013's $1.12 billion, implying sales of $1.21 to $1.24 billion. By comparison, the Street is calling for sales of $1.23 billion.
Herbalife, which recently boosted its share buyback program to $1.5 billion, said it now has just $814 million remaining authorized capacity following the company's financing transaction on Feb. 7.
Herbalife has been fighting back against Ackman, the billionaire hedge fund giant who has called the nutrition company a "pyramid scheme." Ackman has pushed regulators to investigate the company's business model, while Herbalife has denied any wrongdoing and aggressively bought back its stock.
Indeed, the company said in its annual filing with the Securities and Exchange Commission it had to pay $29.1 million, before taxes, in legal, advisory and other services last year due to Ackman's claims.
Last month, Herbalife shares slumped after Sen. Ed Markey, a Democrat of Massachusetts, demanded the SEC and Federal Trade Commission probe the company.
Earlier this month, Herbalife released preliminary fourth-quarter earnings that topped forecasts and also boosted its share buyback program by $500 million.
Shares of Herbalife rose 3.92% to $71.63 in extended trading Tuesday afternoon.