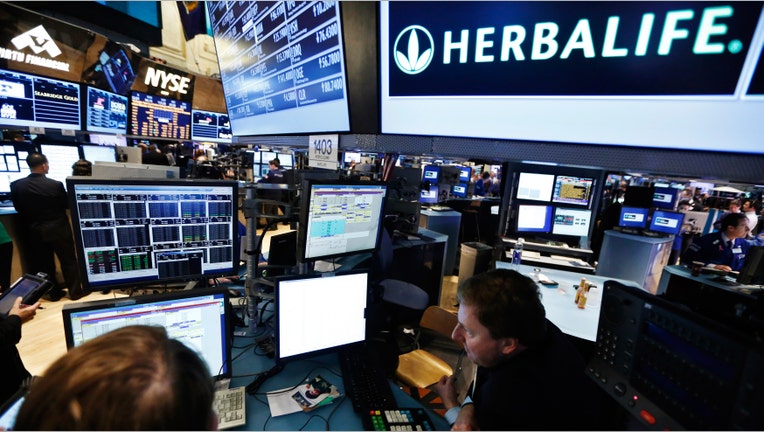 Shares of Herbalife (NYSE:HLF) jumped 1% on Monday after the controversial nutrition company released preliminary fourth-quarter earnings that exceeded expectations and boosted its share repurchase program.
The move comes just over a week after a U.S. Senator called on the Securities and Exchange Commission and Federal Trade Commission to investigate Herbalife as a possible pyramid scheme.
Herbalife has been in the spotlight for much of the past year after billionaire investor Bill Ackman placed a $1 billion bearish bet on the company and questioned its business practices. The founder of hedge fund Pershing Square has been aggressively calling on regulators to investigate Herbalife, which has denied any wrongdoing.
Herbalife announced preliminary fourth-quarter earnings of $1.13 to $1.17 per share and non-GAAP EPS of $1.26 to $1.30. Even the low end of that range would meaningfully exceed the Street's view of $1.17.
The company said net sales increased about 18.5% year-over-year.
However, management projected first-quarter non-GAAP EPS of $1.24 to $1.28. Analysts had been calling for EPS of $1.40.
For the full year, Herbalife sees non-GAAP EPS of $5.35 to $5.39, versus the Street's view of $5.87.
Meanwhile, Herbalife's board of directors approved a $500 million increase to the company's share buyback program. Herbalife said its prior $1 billion repurchase authorization had $653 million remaining.
Herbalife separately announced a $1 billion offering of convertible notes due in 2019 as part of a private offering. The initial purchasers of the securities are Bank of America Merrill Lynch (NYSE:BAC), Credit Suisse (NYSE:CS), HSBC (NYSE:HBC) and Morgan Stanley (NYSE:MS).
The company said it plans to use proceeds from the sale to fund its share buyback program and for working capital for general corporate purchases. Herbalife also said it plans to enter into prepaid forward share repurchase transactions with one or more of the banks.
Shares of Herbalife advanced 1.03% to $65.03 Monday morning, trimming their 2014 slump to 17%.
Herbalife is set to report full financial results on February 18.