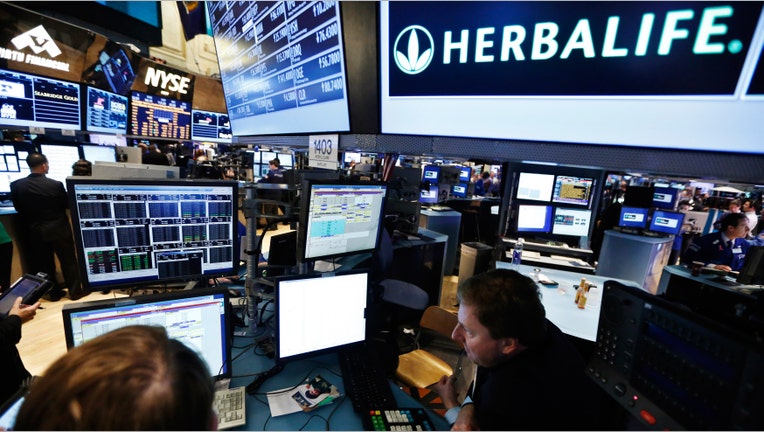 Shares of Herbalife Ltd rallied on Tuesday in heavy volume, although they only recovered about half of Monday's steep decline.
The move came as Bill Ackman, the chief executive of Pershing Square Capital Management and a vocal short against the company, gave a presentation that described it as a pyramid scheme.
The stock spiked 7.6 percent to $58.11 on volume of more than 5.61 million shares, several times its 50-day average volume of 1.32 million.
On Monday, Ackman told CNBC that he would expose the $5.3 billion weight-loss and nutrition company as an "incredible fraud" in the presentation, sparking a stock decline of 11 percent.
The stock initially extended that weakness on Tuesday, falling as much as 2.8 percent before the presentation, but it subsequently rebounded and is currently on track for its biggest one-day advance since December.
Last week, Herbalife issued a press release saying Pershing Square's thesis "is simply false" and that its "information, presentations and representations cannot be trusted."