Help With Drug Co-Pays -- Even if You're Insured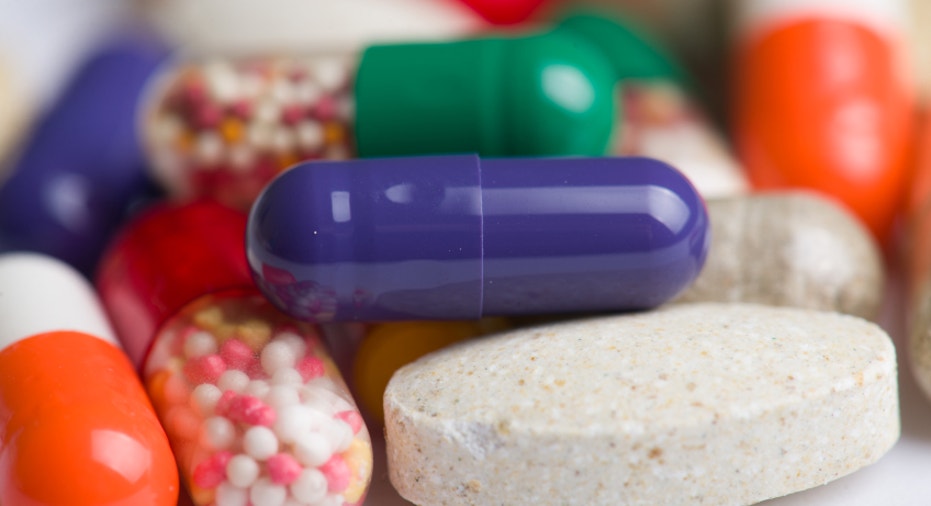 Obamacare has put millions of people on the health insurance rolls, but it has yet to rein in soaring prescription drug costs for patients.
A diagnosis of cancer, asthma, diabetes -- any of hundreds of chronic conditions -- can leave insured patients on the hook for thousands of dollars a year in co-payments and deductibles, all at a time when income may already be strained due to treatment. While the Affordable Care Act limits out-of-pocket costs to $6,350 for individuals and $12,700 for families, those costs come on top of the monthly insurance premiums.
"A major illness becomes a huge financial burden very quickly," says Erin Moaratty, chief of mission delivery for the Patient Advocate Foundation, a nonprofit organization whose Co-Pay Relief Program helps reimburse patients for their drug costs.
"A doctor writes you a prescription, and you have no idea what you're going to pay until you show up at the pharmacy," she says. "That's one of the biggest shockers."
Prescription drugs cost more in this country than anywhere in the developed world. The U.S. government does not negotiate costs with pharmaceutical companies, and product patents limit market competition. As a result, a drug that costs $20 in Europe, for example, might cost $200 here.
Insurance companies shift their costs to patients, typically via high co-pays and annual minimum deductibles. According to a recent report in the American Journal of Medicine, nearly a quarter of chronically ill patients reported underusing medication due to cost.
But help is available.
With financial backing from pharmaceutical manufacturers, researchers and retailers, hundreds of co-pay assistance and drug-discount programs exist that will help pay patients' out-of-pocket prescription medication expenses.
Drug Co-Pays: Help for the Insured
Programs' eligibility guidelines and reimbursement amounts vary. But below are some general guidelines. Patients can end up with free or nearly free drugs.
Insurance required. While other programs exist to help the uninsured, co-pay programs are geared toward those with medical insurance. (See "How to buy an individual health plan.") This can include those on Medicare or Medicaid. Medicare Part D patients who get caught in the donut hole, a gap in full drug coverage beyond $2,850 annual drug costs, can find many programs offering co-pay benefits.
Approved medication. Co-pay benefits are typically for drugs that have been prescribed by a doctor and approved by the patient's insurer. Many programs may not cover experimental treatments.
An income threshold. Assistance may be reserved for low-income patients, but not always. The Co-Pay Relief Program requires that recipients earn no more than 400 percent of the federal poverty level. In 2014, that amounted to $46,680 for a single person and $95,400 for a family of four.
Other programs may consider family expenses and the drug costs. Patients should not hesitate to look into co-pay assistance, even if they think their income may be too high, says Moaratty. Some programs are quite generous. And your circumstances could change. What if treatment sidelines you from work? Best to have financial assistance programs waiting in the bullpen.
In country only. Programs here are typically reserved for patients who live in the United States and are receiving treatment here.
Disease or medication limits: Some programs may have annual benefit limits for each disease or medication. The Co-Pay Relief Program, for example, provides a maximum of $5,000 for breast cancer, $2,500 for rheumatoid arthritis and $7,500 for hepatitis C.
Don't be Afraid to Ask for Help
Doctor's offices - particularly nurses and billing clerks - are familiar with co-pay programs and can help patients file applications. Pharmacists, hospital navigators and illness support groups should have information, as well.
You can brave the Internet. Just be warned that many companies charge a fee for services that others provide for free.
"What they're offering is to kind of take you out of the loop and do it for you, but it's not that difficult to do," says Moaratty. "You don't have to pay anybody to get to these programs."
Instead, try these reputable, free routes to get the same kind of assistance.
Partnership for Prescription Assistance (PPA): Sponsored by biopharmaceutical research companies, the PPA serves as a clearinghouse, linking patients with prescription assistance programs that best fit their needs. Working with more than 475 public and private programs, PPA has helped millions of Americans obtain free or low-cost medicine. Patients can phone a representative and are never charged a fee.
NeedyMeds: An online resource, NeedyMeds lets patients search by medication, diagnosis or region to find co-pay assistance programs as well as community health clinics. The site is free to use and does not collect personal information or require registration.
First and foremost, don't hesitate to raise the issue with your medical provider, says Moaratty. Doctors want their patients to follow the prescribed course of treatment, but they often don't ask patients if cost is preventing access to medication.
"As a patient it's important to express some of the challenges you're having," Moaratty says.
For those without insurance -- an estimated 32 million Americans remain uninsured -- sites such as NeedyMeds provide information on drug discount cards, which can help pay the direct costs of prescription medications.
The original article can be found at Insurance.com:Help with drug co-pays -- even if you're insured