Hello Stranger! Here are the Car Keys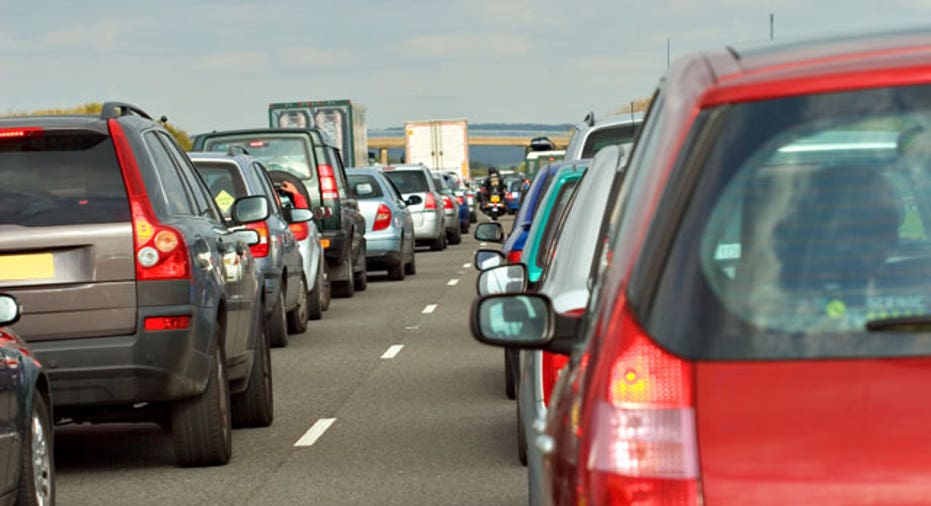 Caterina Rindi of San Francisco didn't want to give up her Toyota Prius, but she felt bad about the car sitting idle most days, a wasted resource--and one that required car insurance payments.
Then she heard about RelayRides, a service that lets car owners rent out their vehicles. Now whenever Rindi is not using her Prius, borrowers can reserve it online through the RelayRides website. They get use of a car without the burden of ownership, and Rindi makes money from rental fees.
"I loved the idea," she says. "I thought it was brilliant."
RelayRides builds on the car-sharing concept established by Zipcar, among the largest such services in the world. Launched in 2000, Zipcar operates a fleet of 9,000 vehicles in major cities and on college campuses. The cars are located in reserved spots in neighborhoods, and borrowers can reserve them by the hour or by the day.
New services like RelayRides take it one step further, letting car owners borrow from and rent cars to one another.
RelayRides founder Shelby Clark first tried car-sharing when his car died after a cross-country move to California. He thought car-sharing would work better and grow faster if it was "for the people, by the people," a neighbor-to-neighbor experience. So, he opened RelayRides in Boston in June 2010 and in San Francisco six months later.
A car has to be in good condition to be registered with the service. Most vehicles are less than 10 years old and have fewer than 80,000 miles on them. To lend a car, you set up a schedule on the website showing when and where the car is available and decide on an hourly and daily rental charge. 15% of the fee you charge goes to RelayRides, and 20% goes toward the RelayRides auto insurance policy.
I'm renting my car - am I covered by my own auto insurance?
"A lot of people are intrigued by the idea of RelayRides, and 95% of the time, the first question they have is about insurance," Clark says.
RelayRides provides up to $1 million in liability, as well as collision and comprehensive auto insurance, to cover the car whenever borrowers are using it. As the car owner, you keep your policy, which covers you and the car whenever you or others on your policy operate the vehicle. The RelayRides policy covers the car whenever someone rents the car through the service. The borrower is responsible for a $500 deductible if a claim is made on the RelayRides policy.
What if a borrower got in an accident using your car?
If he had car insurance, his coverage would serve as the primary insurance, and then the RelayRides coverage would kick in if the costs exceeded the borrower's insurance limits. If the borrower had no coverage, then the RelayRides policy would be the primary insurance.
"The car owner's policy will never have any liability," Clark says. "The RelayRides $1 million policy is what will be on the hook."
The borrower is responsible for a $500 deductible if a claim is made on the RelayRides policy. In case your car is wrecked, the policy also includes coverage for a rental vehicle while your car is being repaired.
If a renter wrecks your car, the policy also includes coverage for a rental vehicle while your car is being repaired.
RelayRides recently announced a technology partnership with General Motors that will make the service easier to use. The agreement will let borrowers use a cell phone application to unlock General Motors cars that are subscribed to OnStar and registered with RelayRides.
To join, borrowers 21 and older must have:
At least two years of driving experience and a good record--no major violations, such as a DUI.
No more than three minor violations in the last three years.
No more than two minor violations in the last year.
Borrowers 18 to 20 must have:
Two years of driving experience.
A clean record.
Additional car liability insurance of at least $300,000.
Rindi, who makes about $200 a month through the service, says she's never encountered a major problem. The only glitch was when a messy smoker used her car.
"RelayRides apologized profusely, paid for detailing the car and contacted the borrower, who was kicked out of the system," she says.
A luxury ride without the hassle
Other car-sharing services are rolling out. HiGear, which debuted in San Francisco in August and Los Angeles in November, specializes in luxury and exotic cars.
Entrepreneur Ali Moiz started the service last year after tiring of spending more than about $1,000 a month for car insurance premiums, gas, parking and finance payments on a BMW that sat in his garage five out of seven days a week. HiGear works similarly to RelayRides and also provides up to $1 million in liability, collision and comprehensive car insurance while borrowers use the car. Borrowers must be at least 21 and have good driving records.
Most borrowers use HiGear for recreational or business travel or to check out a model they're considering purchasing. Moiz says he plans to expand the business to other cities in California next year and then look at expanding to other states.
You might think Mercedes and BMW owners would be skittish about loaning their rides to strangers, but Moiz says they're lining up even faster than borrowers to use the service. The business even got a request from an owner of a fighter jet to list his plane on the site. HiGear had to decline.
"Let's just say it's not covered by insurance," Moiz says.
Hot auto trend: Peer-to-peer car rental laws protect owner insurance
Talk to your insurance agent and check the law in your state before using a car-sharing service, says Pete Moraga, a spokesperson for the Insurance Information Network of California. California recently passed a law that lets insured owners participate in peer-to-peer car sharing services without jeopardizing their own coverage. Oregon passed a similar law, and legislation is pending in Washington.
Still, insurance has many nuances that state laws don't address, Moraga says. For instance, would the miles a borrower put on a vehicle count against a car owner's low-mileage auto insurance discount? Would a car-sharing service's policy cover diminished value of a wrecked vehicle after it was repaired?
Get the answers in writing from your own insurance company and from the car-sharing service, he advises.
"It's an interesting concept and something I'd like to see expand," he says. "But it's such a new trend. There will be some issues that won't get tested until they play out in the real world."
The original article can be found at Insurance.com:Hello stranger! Here are the car keys