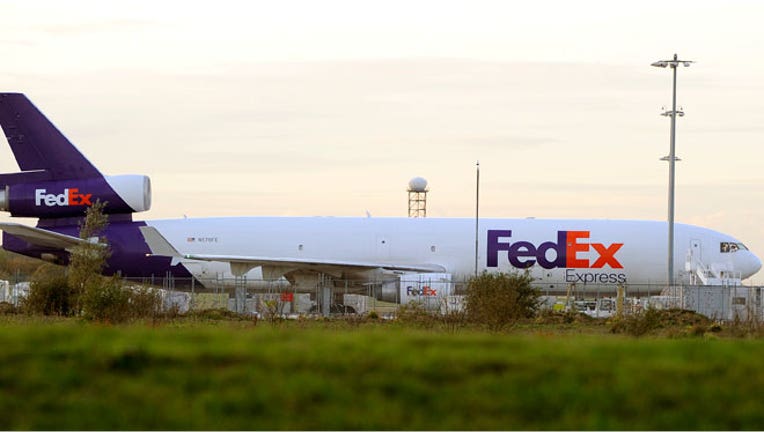 Despite a downgrade from Cowen & Co., shares of FedEx (NYSE:FDX) ticked 2% higher on Tuesday after hedge fund giant Daniel Loeb revealed taking a stake in the shipping giant.
The disclosure comes as FedEx and rival shipper UPS (NYSE:UPS) gear up for the holiday-shopping season, which is easily their busiest time of the year.
Speaking at The New York Times' DealBook conference in New York, Loeb said his activist hedge fund Third Point has amassed a stake in FedEx.
Loeb, who has been in the news for a number of major investments in recent quarters, did not disclose how large the stake is.
However, the activist investor said he has had a meeting with FedEx CEO Fred Smith and supports the executive and the company's management. "We had a very constructive discussion about the company. I think he disabused us of some of our notions," Loeb said.
Loeb didn't specify what type of ideas he discussed with Smith.
The Third Point founder called Smith "one of the great American CEOs, entrepreneurs and company founders" and said he was "absolutely not" trying to oust him.
Shares of Memphis-based FedEx hit session highs on the news, trading as high as $136.10. In more recent action, the shares were up 2.03% to $135.22, extending their 2013 rally to 47%.
Previously, FedEx had been under a bit of pressure due to a downgrade from Cowen & Co., which warned the shipping giant's shares have already rallied enough this year given looming pricing and overcapacity hurdles.
"We believe the valuation for the shares is no longer attractive given the company's stock appreciation this year," Cowen analyst Helane Becker wrote in a research note.
FedEx has rallied about 44% year-to-date, compared with just 24% for the S&P 500. That includes a 15% rally in the four weeks after the company unveiled a plan to bolster its share buyback program by an additional 32 million shares. 
Becker downgraded FedEx to "market perform" from "outperform" and argued the shares lack "significant near-term upside." However, she raised her price target on the stock to $136 from $117.
"FedEx is fairly priced unless we see significant increases in air freight pricing and/or better than expected cost reductions on the Express side," Becker said.
Becker noted that industry capacity growth continues to outpace demand, hurting pricing. She is more conservative than other Wall Street analysts about the ability of FedEx to grow its Express margins, projecting margins of 5.2% in fiscal 2015, compared with 3.8% in 2013.
On Monday, e-commerce behemoth Amazon.com (NASDAQ:AMZN) announced plans to team up with the U.S. Postal Service to start shipping packaged for Sunday delivery. The USPS beat out UPS and FedEx for the job.