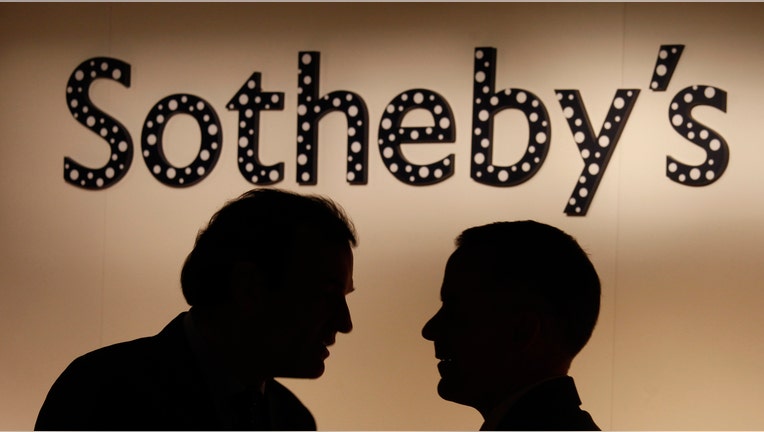 Billionaire hedge fund manager Daniel Loeb is mounting a proxy fight at Sotheby's with the goal of winning three board seats after the auction house's promise to return $450 million to shareholders failed to appease activist investors.
Loeb's $14 billion Third Point, Sotheby's biggest investor with a 9.53 percent stake, said on Thursday in a regulatory filing that it is proposing a slate that includes Loeb, restructuring expert Harry Wilson and former investment banker Olivier Reza.
This lays the groundwork for a potentially bitter fight between one of the hedge fund industry's loudest fighters and a 270-year old company best known for selling hundreds of millions of dollars worth of paintings at hushed auctions.
For Loeb, an art collector who last year compared Sotheby's to "an old master painting in desperate need of restoration," this marks his first proxy contest since scoring a big victory with board seats at Yahoo in 2012.
In the filing, Loeb acknowledges some of Sotheby's recent positive steps but criticizes the company for failing to make more significant changes, singling out its decision last year to put in a poison pill to protect itself from shareholders like Loeb. "Much remains to be done to enhance the company's competitive position," Loeb wrote.()
Sotheby's said in a statement that it is "disappointed that Third Point has chosen this path."
Ever since activist investor Mick McGuire's Marcato Capital Management last summer became the first hedge fund to ask the auction house to overhaul its balance sheet and consider selling its glass-fronted Manhattan headquarters, the company has become something of a magnet for hedge funds.
Third Point, which now owns 6.55 million shares, built up its position over the summer. Both Marcato and Third Point have strong track records including returns of more than 20 percent last year while the average hedge fund was up only 9 percent. York Capital Management and Eton Park Capital Management also rank among the company's top ten shareholders and beefed up their holdings in the fourth quarter.
Four weeks ago Sotheby's said it will return $450 million to shareholders through stock buybacks and special dividends, as well as separate its agency and financial services units.
McGuire immediately criticized the plan for not going far enough and suggested that Sotheby's should return at least $1 billion of capital to investors within 12 months.
Loeb is weighing in now.
Board members have been there too long and it is time for new blood, including an owner in the boardroom, he said.
The company defended its board saying, "The Board is composed of 12 highly qualified directors, 10 of whom are independent, and three of whom joined the Board in the past three years."
The company also said that it has tried to reach an agreement with Loeb, having had six meeting with Third Point and numerous conference calls.
Loeb currently serves on no corporate boards and first proposed getting a board seat for himself at Sotheby's last year. Now he may be taking a page out of the playbook he used to win influence at Yahoo where he, Harry Wilson and Michael Wolf joined the board in 2012 after reaching a settlement with the company, helped select Marissa Mayer as CEO and earned $1 billion for Third Point.
While Loeb's words to Sotheby's are pointed, they are far more muted than in previous battles, suggesting that Loeb, who counts state pension fund among his clients, may be taking a slightly more measured path, for now.
For example, Loeb did not renew last year's call for Chief Executive Officer William Ruprecht to be replaced and may be interested in trying to work with him now, a person familiar with his thinking said. Loeb also praised the addition of Domenico De Sole to the board.
Sotheby's, late on Thursday, reported weaker-than-expected quarterly profit, hurt by higher operating expenses and increased competition. The auctioneer reported earnings of $1.30 per share for the fourth quarter, missing the average analyst estimate of $1.40 per share, according to Thomson Reuters I/B/E/S.
The company's shares closed down 0.3 percent at $50.37 on Thursday. They touched a high for the year of $51.16 earlier in the session.