Hedge Fund Group Taps EX-SEC official Casey as New Chairman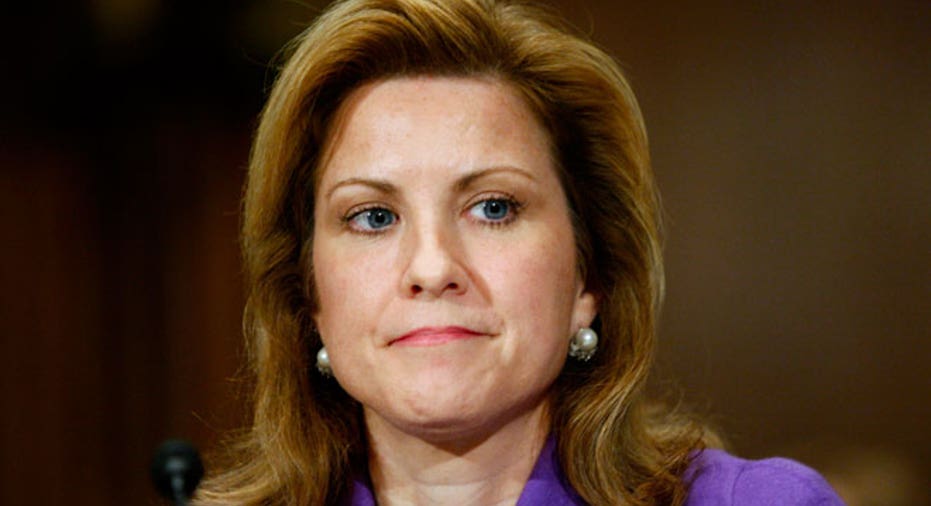 One of the leading hedge fund trade associations on Friday named Kathleen Casey, a former Republican commissioner at the Securities and Exchange Commission, as its new chairman.
The Alternative Investment Management Association's decision to tap Casey comes at a crucial time for the private fund industry, which is facing increased scrutiny by the SEC through a series of new rules required by the 2010 Dodd-Frank Wall Street reform law.
The law for the first time empowered the SEC to require hedge fund and private equity advisers to register, giving the agency a long-coveted window into the private fund world. The SEC also adopted a separate rule requiring hedge fund and private equity fund advisers to turn over troves of confidential data, including details on leverage, in an effort to ensure that larger funds do not pose a systemic risk to the broader marketplace.
"As we move internationally from a period of legislative drafting to regulatory implementation, her enormous experience will be invaluable," AIMA CEO Andrew Baker said. "We look forward to her being able to assist us in supporting the industry's contribution to a number of very important international regulatory dialogues."
Casey, who will replace outgoing AIMA non-executive Chairman Todd Groome and serve a two-year term, was a vocal critic of some of the SEC's new regulations governing private funds during her tenure at the commission.
She voted against a final private fund registration rule amid concerns that it subjects venture capital managers and some smaller fund managers to reporting requirements even though they are not required to register with the SEC.
In a February 2011 interview with Reuters, Casey expressed concerns about the hedge fund data collection rule as well, saying she would have trouble supporting the rule if the SEC did not first do more economic analysis to ensure the costs to fund managers would not outweigh the benefits.
She stepped down as commissioner before the final rule was adopted, but the SEC ultimately scaled it back to be less onerous for private fund managers.
Casey served at the SEC from 2006 to 2011, where she also acted as the SEC's main representative to the International Organization of Securities Commissions, a global forum for financial market regulators.
Prior to working at the SEC, Casey served as a staff director and counsel on the Senate Banking Committee.