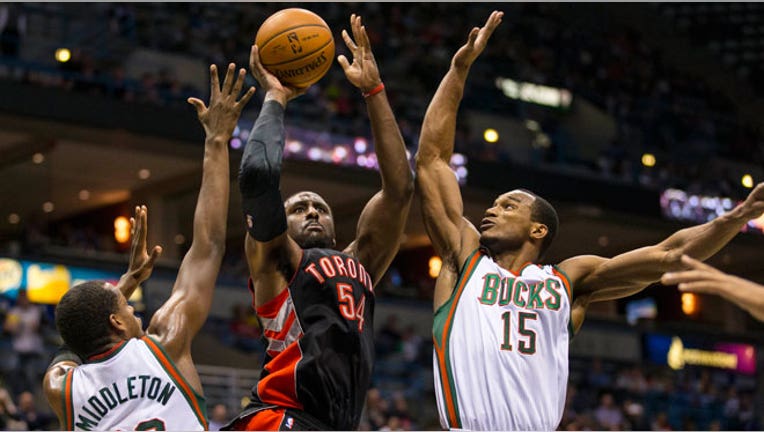 Hedge fund billionaires Wesley Edens and Marc Lasry have agreed to acquire the NBA's Milwaukee Bucks for about $550 million and keep the team in Wisconsin's largest city.
As part of the agreement, Bucks longtime owner and former U.S. Senator Herb Kohl pledged a $100 million gift to be matched by the new owners for the development of a new arena for the team. The Bucks' current home, BMO Harris Bradley Center, is more than 25 years old.
"This announcement reinforces that Milwaukee is and will continue to be the home of the Bucks. Wes and Marc agree, and they share my commitment to the long-term success of this franchise in Milwaukee," Kohl said in a statement.
The deal, which is subject to league approval, represents a premium from the $405 million that Forbes valued the team at in January. That marked the lowest valuation of any of the NBA's 30 teams and pales in comparison with the $1.4 billion estimated price tag of the New York Knicks.
"The Senator has provided the Bucks with nearly 30 years of dedicated stewardship, and we are very excited to join Bucks fans, the city of Milwaukee and the NBA to build the long-term success of this franchise," Edens and Lasry said.
Edens is currently co-chairman of Fortress Investment Group (NYSE:FIG), the hedge fund giant he co-founded in 1998. He previously served as a managing director at BlackRock (NYSE:BLK).
Lasry is CEO and co-founder of Avenue Capital Group, a hedge fund that focuses on distressed debt. The New York-based firm was founded in 1995 and has about $13.6 billion in assets under management.
Edens and Lasry pledged to contribute at least an additional $100 million towards the development of a new arena in Milwaukee.
The incoming owners said they believe a new state-of-the-art sports venue and the development of the surrounding downtown area "will immensely benefit the game-day atmosphere as well as the city of Milwaukee."
NBA Commissioner Adam Silver said Kohl's "historic and unprecedented $100 million gift to the city of Milwaukee to secure the future of this franchise emphatically underscores his passion, commitment and generosity to his community."