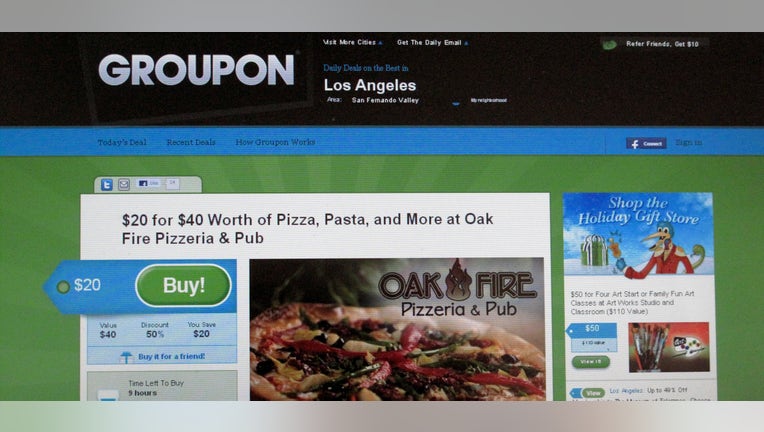 Fresh off last week's earnings dud, daily deals site Groupon (NASDAQ:GRPN) is reportedly planning to retool its website to include "thumbs up" and "thumbs down" buttons.
The Chicago-based Internet company, which went public last year but has struggled of late, began testing the redesigned site with some of its 33 million active users last month and plans to unveil it system wide in the coming weeks, Bloomberg News reported.
"Our goal is six months from now, when you go to Groupon, it's going to look and feel very different," CEO Andrew Mason told Bloomberg. "It's going to be a much more robust and refined service that immediately jumps off the page."
The "thumbs up" and "thumbs down" tool may mirror one used by Internet radio provider Pandora Media (NYSE:P), which also went public last year.
Additionally, Groupon's revamped site will include more prominent links to Groupon Now service, which offers deals that are only good for a limited amount of time, Bloomberg reported. The company has also hired photographers to take original images of local businesses that offer deals.
Last week Groupon surprised Wall Street by disclosing an unexpected non-GAAP loss that overshadowed a 194% surge in revenue to $506.5 million
While the daily deals company continues to expand to new markets and grow revenue at an impressive clip, it faces stiff competition from the likes of privately held LivingSocial as well as heavy costs to retain users.
Shares of Groupon have plunged 15.5% since reporting results last week, including a 1.14% decline on Monday to $20.79.