Healthy Mouth Movement: Helping Veterans with Dental Care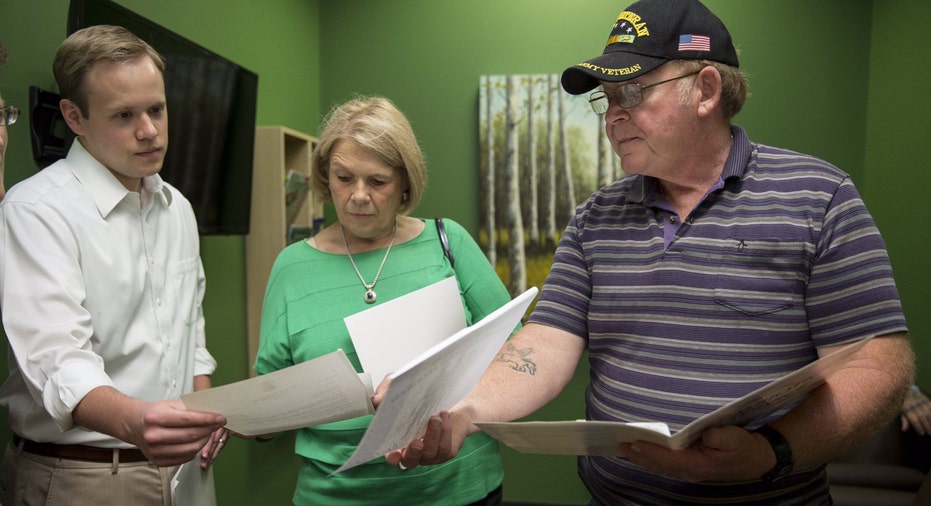 William Bell served in the U.S. Army from 1999-2013, during which time he had four deployments to Iraq and Afghanistan. Upon returning, he battled kidney cancer and lost one of his kidneys. Later, the bones in his upper and lower jaw were deteriorating to the roots, and his teeth were breaking and falling out.
Bell cannot afford dental insurance, and because he is only classified as 80% disabled, the Department of Veterans Affairs (VA) did not provide the necessary dental care—by rule, 100% disability classification is needed for VA dental care. Aspen Dental learned of Bell's story, contacted him, and two months later, provided all the dental work he needed free of charge.
"It turned out going into the office that day, it changed my life forever, because when I walked out of there at 4:30 in the afternoon I had a whole new smile, I had a whole new personality about myself. That day, November 5th…it was an amazing journey for me, and it's one that I will never forget," describes Bell.
The program that helped make this all possible for Bell and other U.S. military Veterans like him, is the Healthy Mouth Movement (HMM), a community initiative launched in 2014 by Aspen Dental that delivers free dental care to those in need across the United States.
Healthy Mouth Movement
The Healthy Mouth Movement has served almost 7,000 people and provided more than $3 million in completely free dental care with the involvement of over 5,000 Aspen Dental volunteers. While working closely in the community to get people dental care they can't afford, Aspen Dental realized that many of the people they helped turned out to be U.S. military Veterans.
"For 2015, we concentrated on Veterans. While we were out there in the community, we noticed that there was a big need for Veterans, so through that we decided to partner up with Got Your 6," said Dr. Chedly Schatzie Vincent, who is located in Syracuse and has been a part of Aspen Dental for 10 years.
Got Your 6, which is the military way of saying: "I got your back," is a campaign that unites nonprofit organizations and government and entertainment industry partners to shift the public perception of Veterans.
According to Got Your 6, many Americans have a skewed view of Veterans; pitying them and viewing them as broken. The program aims to change those views and facilitates the successful reintegration of Veterans coming home, empowering them to become assets to their community and put their leadership skills and life lessons to work in post-military life.
Dental Care
Because of the cost of dental insurance, some people opt not to have it or just don't have the access to dentists in their vicinity. Dr. Vincent explained that's why Aspen Dental operates many of its dental offices in rural areas, so they can cater to those types of communities.
In addition to hundreds of practices offering free days of service throughout the year, they use what's called the "Aspen Dental MouthMobile," essentially a dentist's office on wheels, to drive to communities in need.
"Part of the Healthy Mouth Movement is going out there with the MouthMobile and stopping in cities and providing emergency care for patients," said Dr. Vincent. The MouthMobile makes stops in about 25 different cities per year, and goes to areas where local Aspen dentists will jump aboard and volunteer their time.
According to Dr. Vincent, the HMM has served over 4000 veterans and donated over $2 million in dentistry services thus far in 2015. And William Bell, no longer embarrassed by his teeth, is currently enrolling in the classes he needs to reach his dream job of becoming a pilot for the Arkansas Forestry Commission.
A very thankful Bell remarked, "Aspen Dental, I cannot say enough good things about them. Just in the few days that I've had this [dental work] done, my life has changed. I feel better, I feel better about my smile, I'm more confident about myself, and I'm getting ready to start working [toward] my dream job."