Health Providers Wake Up to Customer Service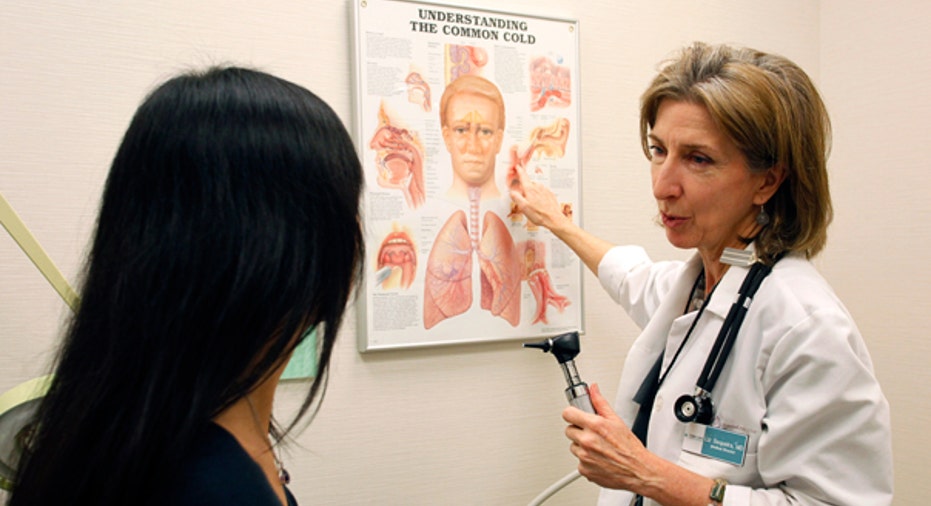 Savvy health providers are finally realizing health care is a service industry and are ramping up their customer-service efforts.
Taking a page out of already customer-care centered industries like retail and lodging, doctors' offices across the country are changing the way they interact with patients. But patients are not your typical customer: They are normally sick and vulnerable, and are placing their lives in someone else's hands.
Such high stakes require health providers to build trust and establish strong service.
"Trust, though, is fragile," says Kristin Baird, CEO of the Baird Group. She adds that it's the small things like a littered parking lot, dirty restrooms, or long wait times that can shatter trust.
Doctors and their staff can build better customer service with welcoming behaviors and efficient processes from check-in to payment. The clock starts ticking the moment a patient enters the provider's front door.
"The patient's perception that he or she is getting quality care improves the patient experience, The placebo effect kicks in and tends to increase the patient's participation in care."
Friendly service includes staff saying patients' names and looking them in the eye, says Concentra CEO Jim Greenwood. Clinicians should put a patient at ease, place the patient's chart or anything else they're carrying on the exam-room counter and shake the patient's hand along with introduction that addresses him by surname so as not to invade personal space. The doctor's accessibility, which includes everything from same- or next-day appointments, convenient parking with accessibility to the front door and well-marked exam rooms, also boost customer satisfaction.
Greenwood adds that staff members should manage expectations of appointment duration or delays.
Patients at Virginia Mason Health System facing a long wait time are immediately asked to see another provider if available, according to Kathy Shingleton, vice president human resources.
The décor and cleanliness of a doctor's office also play a part in customer service and patient trust.
"The patient's perception that he or she is getting quality care improves the patient experience, says Concentra's medical director Dr. Tom Fogarty. "The placebo effect kicks in and tends to increase the patient's participation in care."
Providers are modeling practices on the patient-centered medical home (PCMH) or adopting customer-service paradigms from industries outside health care to improve service. What and how they are accomplishing their objectives can help patients looking for a new provider or specialist.
Streamlining Communication, Care
Technology is enabling physicians and hospital systems to share and distribute information through electronic medical records, patient portals, email and text.
On the simplest level, electronic notations eliminate the need to decipher physician scrawl, says Dr. William Bailey, solo physician at Chelahem Medical Clinic and a practitioner of the PCMH. Real value-add, Bailey claims, comes from access to structured data that allow year-by-year lab data comparison and keep patients' important blood marker levels well-controlled.
Patients easily log on to secure portals to retrieve lab results, "correspond" with their physician or link to other health sites.
The portals save patients' time and improve provider scheduling by allowing patients to electronically submit their medical histories and complaints before arriving for an appointment.
And real-time patient-satisfaction feedback promotes continuous improvement, Dr. Terry McGeeney, president and CEO of TransforMED says.
Concentra uses Net Promoter System®  to monitor customer loyalty and capture valuable data about a patient's experience, says Greenwood. In 2008, the firm redesigned its centers and focused on standardizing employee service behaviors in its more than 300 sites. According to Greenwood, the company moved the needle on its NetPro score to 54 from 10 over four years.
No More Scenic Routes
Baird claims that processes are behind "every dissatisfying element" in health care from long wait times, to who's calling whom with lab results.
In 2001, service efficiency became the focus of Virginia Mason Health System's efforts. The provider developed the Virginia Mason Production System (VMPS) an adoption of a management method initiated by Toyota that seeks to continually improve workflow.
"By streamlining repetitive and low-touch aspects of care delivery, staff members are freed to spend more time talking with, listening to and treating patients," Dr. Gary S. Kaplan, VMHS chairman and CEO told the U.S. Senate Committee on Health, Education, Labor and Pensions in November. The system also supports high-quality, safe, cost-sustainable care.
It's not major changes that are making significant improvements. To eliminate excess waiting, medical assistants at Virginia Mason escort patients directly to exam rooms. This action has reduced the cumulative nurse "walk time" to secure supplies in a 24-hour period by 750 miles, allowing 250 more provider hours at patient bedsides.
Virginia Mason reduced lab-test report time to patients by more than 85%; improved medication distribution from physician order to availability for administration from 2.5 hours to 10 minutes. It also reduced the time between when a patient first calls Virginia Mason's specialized Breast Center with a concern to receiving diagnosis from 21 days to three or less. For those who undergo routine screenings at the clinic, more than 90% are read that same day, with the patient being called immediately after the films are read by a radiologist.