Health Insurance for Americans Living Abroad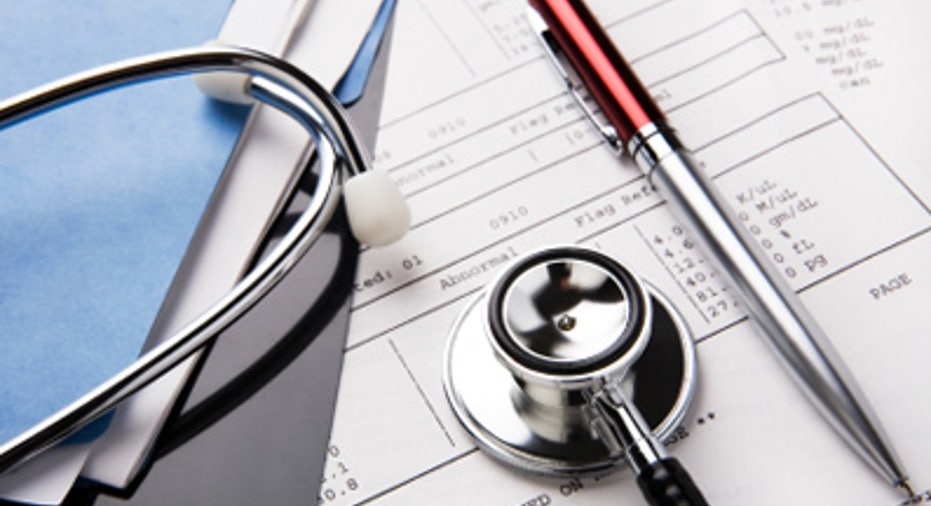 Thinking of moving outside the U.S.? Don't leave home without valid health insurance.
"Most U.S. health plans will not cover you overseas," says David Brumbach, director of personal insurance for Clements Worldwide, which provides coverage for Americans living abroad. "U.S. providers are scared to death of that because they don't know the risk, and it's very expensive for a U.S. insurer to pay overseas claims."
If you're being sent overseas by your multinational employer, its health plan may travel with you. If you won't be covered by an employer, you may qualify for the national health plan in your host country, if it has a universal health care system.
But more likely, you'll purchase your own international expatriate or "expat" health plan, a full-featured, U.S.-style health insurance policy with three major differences: worldwide coverage; local referral/billing networks; and medical evacuation options, should you be injured or become seriously ill overseas.
Plans Create Care Networks, Ease Billing
The typical U.S. managed care network, in which you receive a lower negotiated rate for using in-network providers, doesn't exist in most other countries. Nor does direct billing, which involves your health care provider billing your insurance company directly for services rendered.
"Overseas, there's no network; you can go anywhere you want," says Brumbach. "The question then becomes: Where do you go?"
That's where expat insurance excels. International health insurers and other providers of expat plans essentially create their own referral networks of doctors, hospitals and medical professionals in more than 180 countries around the globe.
The networks may or may not involve negotiated rates as in the U.S. Their greater purpose is to provide direct -- and, ideally, electronic -- billing capability in parts of the world where that's the exception rather than the rule.
"Outside of the U.S., providers often won't accept payment from the insurance company," says Donna Otten, the London-based head of Aetna Global Benefits. "Really, it's about direct pay and paying in multiple currencies."
In addition to establishing direct-pay relationships, the insurers' ad hoc international networks provide a local physician referral service that can prove invaluable for expats who may not even speak the language.
"What people are really buying is the service," says Jim Krampen, co-founder, principal and executive officer of Seven Corners, an expat insurance provider based in Carmel, Ind. "You can call us 24/7 from anywhere in the world and be directed to a local provider or find one on our website, (then) walk in and flash your card, American-style."
Coverage Can Be Cheaper Away From the US
So what about the costs? Often they're lower than health coverage at home.
"The (international health insurance) premiums are less expensive because the claims are less expensive outside of the United States," says Krampen. "A doctor's visit in the U.S. will run you $150 on average. A doctor's visit in Venezuela or Mexico? About $30 to $40. A private hospital room is about $300 in South America. Here in the states, you couldn't get a semiprivate room for that."
"It's much less," Brumbach agrees. "You could save thousands just on your health insurance."
Some expats want the option of being able to seek medical care in the United States -- others don't. Expat policies typically allow you to include or exclude U.S. coverage, and premiums can be lower if you take the exclusion.
Evacuation to US Care Can Be an Option
Even if you exclude U.S. coverage, many policies will cover emergency treatments in the United States. Some will even cover procedures you receive when you come back for a vacation or for other short-term visits, as long as you reside overseas.
"It's really about where you're going to access care that can drive up or down the cost of the policy," says Otten. "The expat mentality oftentimes is: 'Unless I have an emergency in my host country, I'll go back to the U.S. to get my routine care.'"
If you do experience a health emergency overseas and want to be treated in the U.S., optional medical evacuation coverage can literally be a lifesaver.
"As long as it's medically necessary and you are fit to fly, we will take you from wherever you are and get you back home, either with a medical escort on a commercial flight or on a fixed-wing aircraft in a true medical transport," says Krampen.
Depending on where outside the U.S. you live, many policies also offer options to cover injuries sustained as a result of war, terrorism and kidnapping, risks that typically are excluded from American health policies.
Expat Insurance Good for Medical 'Tourists'
Another time expat insurance becomes useful is if you want to join the trend called "medical tourism" and have a surgical procedure performed abroad, to take advantage of the enormous cost savings available for operations outside the U.S.
"If they purchase a global health care policy, they would certainly have that at their discretion to go someplace else for their surgery or treatment," says Otten.
"In places like the U.K. ... people will sometimes buy what is called a 'top-up' policy that gives them access and choice, whether it's for the private facilities in England or elsewhere," such as Taiwan and India, where costs are lower, she says.
Not sure if the expat life will agree with you? The same international health insurance companies typically offer short-term travel health policies from one week to six months without extensive underwriting, so you can try living abroad out without committing to a full expatriate insurance policy.