Health Exchanges are Coming: Here's How to Plan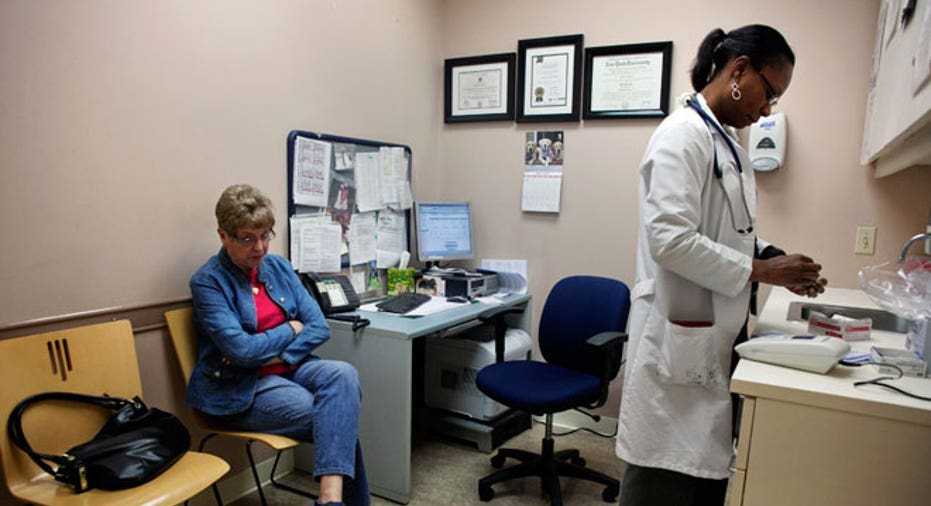 Health exchanges are scheduled to go live in 2014 as instituted by the Patient Protection and Affordable Care Act (PPACA), which means health insurance companies will be competing for business.
For the 30 million Americans currently uninsured and wanting health insurance, these exchanges will offer affordable health care as well as a variety of choices in terms of the providers and plans.
"Consumers are going to have more access to health insurance choices then they have had historically," says Michael Thompson, principal, human resource services at accounting firm PwC. "Options will range from lower-cost less coverage plans to very rich plans."
The heavily-debated health exchanges are structured to allow each state to operate their own exchange and health insurance companies will offer different plans at varying prices. According to Thompson, consumers should expect to see bronze, silver, gold and platinum-level plans, and insurers will be competing on each level on price and services offered.
"Every health plan will meet a certain minimum standard of essential health-care benefits," says Thompson. "There won't be plans that don't offer maternity or don't offer mental health services."
Consumers that make a certain amount of money and don't get coverage from their employer may be eligible for government subsidies that lower the price of coverage.
Lower prices was the main goal of the creation of health exchanges, but consumers will also benefit from being able to more easily determine which plan is right for them. "Through the exchanges you'll get transparency," says Kevin Flynn, president of HealthCare Advocates. "Consumers will be able to compare plans on an apple-to-apples basis."
According to PwC, because all of the plans will be required to meet a minimum standard, consumers will know they are buying is good coverage. And just like with employment-based coverage, if a consumer is unhappy, he or she will have the option to make changes during the open enrollment period once a year.
"It will be much more consumer focused," says Thompson. "Health plans are very aware of the need to focus on improving the consumer experience." He says health insurers are investing money in improving how they deal with consumers so patients can expect to see more tools available like online calculators, as well as more mobile access, increased customers service, advocacy services and transparency in prices to compete. "Expect bumps in the road, but long term and even in the short run, this will provide a significant organization and support system for consumer to buy health insurance."
But there's a reason the idea of health exchanges has been the subject of many contentious debates. Opponents dislike the requirement of carrying health insurance, and don't agree that it will save money.
According to the Henry J. Kaiser Family Foundation, those exempt from the mandate include people who have to pay more than 8% of their income for coverage, people who make less than is required to file taxes, those who can get religious exemptions, people in jail, undocumented immigrants and American Indian tribe members.
The penalty for not having health insurance will be the greater sum of either a percentage of your taxable income or a flat dollar amount. The flat dollar amount is $95 in 2014, $325 in 2015 and $695 in 2016. The percentage of taxable income will be 1% in 2014, 2% in 2015 and 2.5% in 2016. The annual penalty you would have to pay will be capped so you won't end up paying more than if you would have purchased one of the health plans. The penalty will be part of your federal taxes and collected by the IRS.
In September, the Congressional Budget Office projects that close to six million people will refuse to buy health insurance from the exchanges and will be on tap to pay the penalty, a two million increase from previous predictions.
The idea behind the exchanges is to reduce the number of people that visit the emergency room each day for non-emergency conditions that cost billions of dollars every year. But it is yet to be determined if having insurance will lead people to schedule regular doctor appointments.
"Will people accustom to not having health insurance change?" asks Flynn. "That's a behavioral thing."