Health and Life Insurance Tips for the Sandwich Generation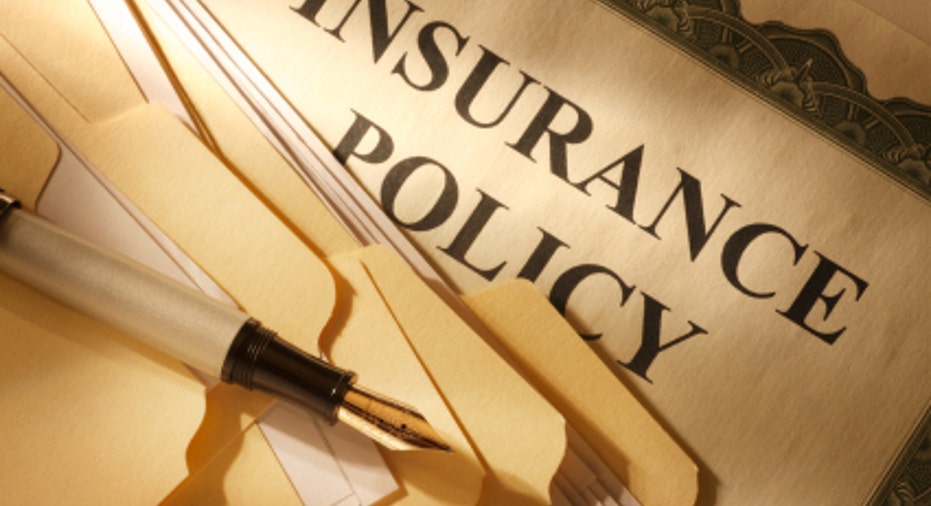 In a pickle over how to support your adult children and care for your aging parents while also securing a stable retirement for yourself? You're not alone.
This demographic of baby boomers is also called "the sandwich generation" and has its own particular dilemmas when it comes to financial planning for the future. Sandwich boomers may be simultaneously struggling with how to pay for college for their children while wondering how to help their parents fund nursing home care -- and stressing out over an inadequate retirement plan for themselves.
The National Association of Insurance Commissioners (NAIC) has joined the chorus of financial advisers warning boomers to start preparing for retirement, the sooner the better. A major component of that is making sound insurance decisions, says the NAIC. By doing so, the 76 million Americans considered boomers, those born between 1946 and 1964, can decrease their future financial risk.
Taking care of you
"Securing affordable health insurance is one of the greatest obstacles to retiring before age 65, when you are eligible for full Medicare coverage, but there are several options to consider," says Kevin McCarty, NAIC president and Florida insurance commissioner, who says that about 2.5 million boomers turned 65 last year.
The NAIC has these suggestions:
Converting a group plan. If you are still employed and have a group insurance plan through work, but expect to retire soon, find out if your company has a group plan for retirees or if you can convert your plan to an individual policy.
High-deductible plan. These types of plans require high out-of-pocket payments, a minimum of $1,200 for an individual or $2,400 for a family, so you should be in good health and be able to afford the expense if you opt for one. You'll also pay for most appointments and prescriptions through a tax-advantaged Health Savings Account, but the plan will provide coverage for major medical care such as surgery or disease treatment.
Qualify for PCIP. Under the health reform law, health insurers starting in 2014 will not be allowed to deny coverage or charge you a higher premium because you have an illness or health condition. Meanwhile, you may qualify for Pre-existing Condition Insurance Plans (PCIP) if you have a pre-existing condition and have been uninsured for at least six months. These policies provide comprehensive coverage, including primary and specialty care, hospital care, prescription drugs, home health and hospice care. Also, you won't pay higher premiums due to your health condition.
Consider long-term care insurance. 70% of people age 65 or older will need long-term care services at some point in their lives, which can cost an average of $80,000 a year, according to the NAIC. You may want to buy long-term care insurance (LTCI) if you don't have the financial resources to pay for care should you need nursing home services or later suffer from a chronic condition or disability. However, be aware that currently many insurers are limiting benefits provided under LTCI policies and other carriers are dropping out of the sector altogether.
The lowdown on long-term care insurance
Still, it may be wise to evaluate LTCI options because Medicare typically only covers about 2% of nursing home costs and private health insurance pays for only about 1% of nursing home costs. Depending on your income and assets, you may be eligible for your state's Medicaid program, which will cover some long-term care expenses.
It's also recommended that you buy an LTCI policy sooner than later, ideally before age 60, because premiums and health risks rise as you grow older. However, since 79 is the average age at which people enter a nursing home, according to the NAIC, make sure you can afford the premiums for an extended period of time. (See: "Tips for buying long-term care insurance amid rising rates.")
Before buying a long-term policy, the NAIC recommends you research the company and agent to make sure both are licensed in your state. Also, determine if your state participates in the Long-Term Care Partnership Program, which allows private long-term care insurance coverage while maintaining Medicaid eligibility.
Taking care of your parents
The NAIC says 71% of boomers have at least one living parent, and about 13% are raising a child while financially helping their parents. Nearly 10 million boomers over 50 are caring for a parent. There are ways to ease the financial burden, according to the association:
Help your parents enroll in Medicare prior to age 65. Assess coverage and obtain Medicare Supplemental Insurance if needed.
Evaluate your parents' Medicaid eligibility for nursing home care by looking at their income. If they don't qualify for Medicaid, consider a long-term care insurance policy or a life policy with a rider or accelerated benefits provision that could help cover nursing home care.
Assess your parents' life insurance status. If they have life insurance, find out where the policy is kept and who is listed as beneficiary. If your parent doesn't have a policy, a Guaranteed Issue Whole Life Insurance policy may be an affordable option to cover funeral costs.
Taking care of your kids
Under health reform, children may stay on their parents' health insurance plans until age 26. Additionally, if your child no longer depends on you financially, then it's a good time to review your life insurance policy. You may be able to save money by reducing your life insurance coverage.
The original article can be found at Insurance.com:Health and life insurance tips for the sandwich generation