He Said, She Said: Clinton and Trump on Human Rights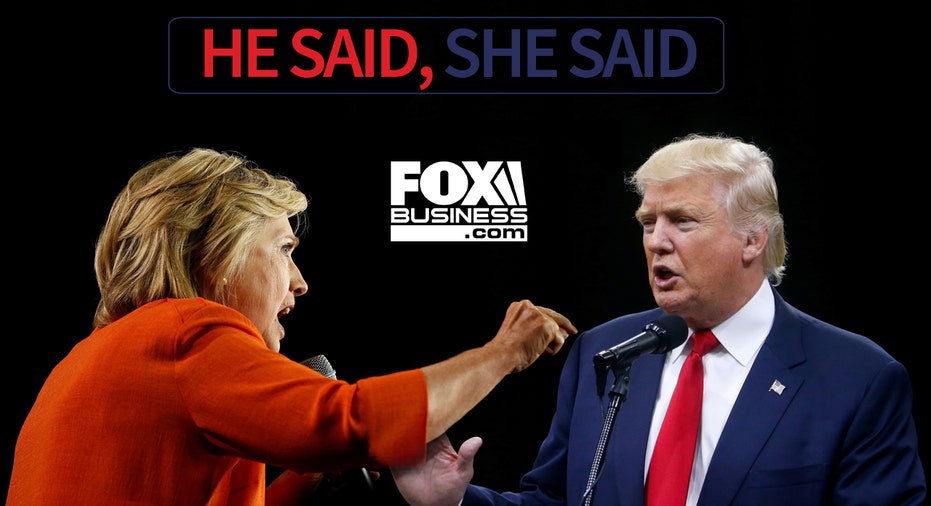 Equality is an issue that cuts to the heart of any voter. From women to minority voters and the LGBTQ community, which candidate is the best for equal rights? We here at FOXBusiness.com took a look at their speeches, debates and tweets in our special series, "He Said, She Said," human rights edition.
"As your president I will do everything in my power to protect LGBTQ citizens. I must say, as a Republican, it's so nice to hear you cheering for what I just said." – Trump, July 21, 2016
"We need to listen to those who say 'Black Lives Matter.' Too many black Americans...feel like their lives are disposable." —Hillary

— Hillary Clinton (@HillaryClinton) July 13, 2016
"Gay rights are human rights and human rights are gay rights. Being LGBT does not make you less human." – Clinton, December 6, 2011
"I will defend Roe v. Wade, and I will defend women's rights to make their own healthcare decisions." – Clinton, October 20, 2016
"As far as Planned Parenthood is concerned, I'm pro-life…I'm totally against abortion, having to do with Planned Parenthood. But millions and millions of women -- cervical cancer, breast cancer -- are helped by Planned Parenthood." – Trump, February 26, 2016
This is the final installment of our "He Said, She Said" series, please click below for more.