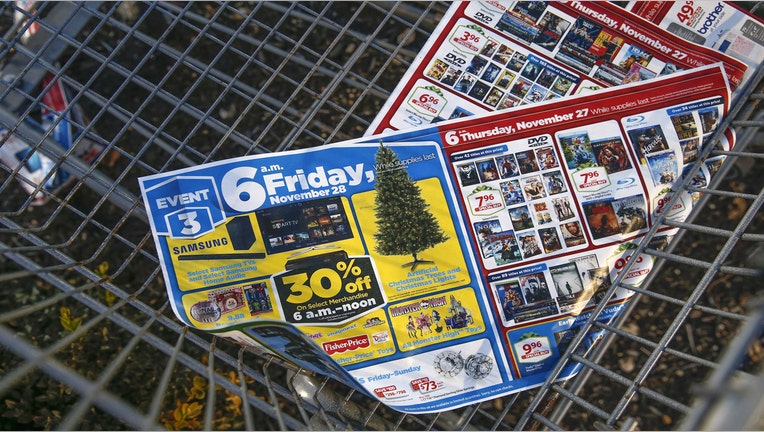 Once upon a time, Black Friday shopping actually took place on Friday. In recent years, retailers have pushed the envelope by offering deals as early as November 2, allowing consumers to start shopping ahead of the official holiday season kickoff.
Many have even kept their doors open on Thanksgiving Day to the dismay of retail employees and their families, who argue the holiday should be centered on spending time with loved ones.
This year, however, brands like H&M, Staples (NASDAQ:SPLS), T.J. Maxx (NYSE:TJX), Lowe's (NYSE:LOW) and GameStop (NYSE:GME) have opted to remain closed on Thanksgiving. H&M and Staples were both open on Thanksgiving in 2014.
Others such as Target (NYSE:TGT), Toys R Us, Macy's (NYSE:M) and Best Buy (NYSE:BBY) have maintained the same store hours as last year as opposed to opening even earlier.
These decisions beg the question: Have Thanksgiving Day retail efforts plateaued?
"We do see an overall leveling out on the number of retailers that are using Thanksgiving as an important shopping day," said Steve Barr, U.S. Retail and Consumer Sector Leader for PricewaterhouseCoopers.
PwC's 2015 Holiday Outlook report found only 41% of consumers plan to shop on Thanksgiving Day.
"As soon as we shut the lights on Halloween Day, the retailers go into holiday mode…the pre-Thanksgiving shopping period is more important to them now," Barr added.
He attributes several factors to the significance of the weeks leading up to Thanksgiving. For one, consumers are cautious to spend amid a still shaky economy. This creates a race among retailers to be the first destination for bargain holiday shopping.
Additionally, Millennials now make up a large segment of the consumer population (75 million to be exact), and are much more interested in spending on experiences as opposed to clothing and other retail items. According to PwC's report, Millennials plan to allocate 52% of their holiday budget on travel and entertainment.
Barr says Millennials are having an adverse reaction to shopping in-store, especially on days like Thanksgiving and Black Friday, when they will have to wait in long lines. Since they are probably going to purchase experience-related gifts and will have a longer window than in previous years to do so, the relevancy of "key" shopping days has diminished.
In the past, as a response to stores staying open on Thanksgiving, Americans have organized protests and filed petitions to "Save Thanksgiving" from corporate greed and aggressive consumerism.
Despite retailers backpedaling this year on Thanksgiving Day operations, Change.org notes over 80 petitions related to the 2015 Save Thanksgiving movement have received hundreds of thousands of signatures to date.
"Last year and now again this year the executives of JCPenney (NYSE:JCP) have decided that being open on Thanksgiving Day is more important than the family lives of their thousands of employees," said Bill Nichols, Sr., who started one of the largest Save Thanksgiving petitions on Change.org.
Nichols' wife has been a JCPenney employee for over 30 years. They hoped the company's new CEO Marvin Ellison would do away with Thanksgiving Day hours this year, but that didn't happen, so he filed the petition. Nichols also said employees were told to consider themselves fired if they refused to work their assigned Thanksgiving hours.
The company had this to say when contacted by FOXBusiness.com:
"While JCPenney recognizes and values the importance of the Thanksgiving holiday, we've also learned that many customers enjoy the tradition of shopping together as a family to take advantage of the biggest deals of the year. For customers who choose to get a head start on their holiday shopping, we're opening our doors earlier this year so they can make JCPenney their first stop at 3 p.m.
We make every effort to staff Thanksgiving with associates who volunteer to work that day, and to schedule their desired shifts so they are able to spend quality time with their families. In addition, associates working on that day will receive double time pay."
Given the diminishing relevance of specific shopping days to consumers, will JCPenney and others reconsider opening on Thanksgiving? For now, it seems, we will have to wait until next year to find out.