Have a Business Idea? Test it on the Cheap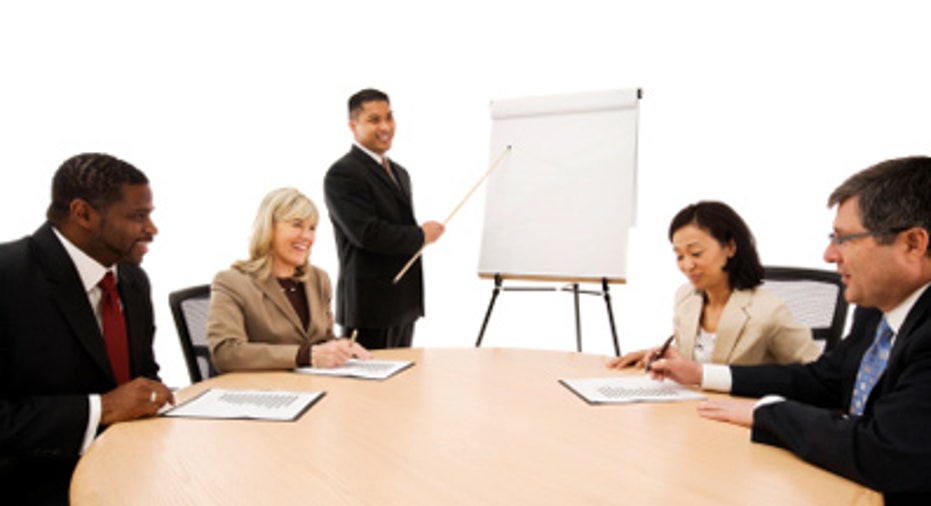 When bootstrapping a business, every expense seems magnified--and you may not even think you can afford a test phase.
But before overlooking that critical element of launching a viable business, consider how these three entrepreneurs tested their business idea for about $50 or less.Brett Brohl, Co-founder of ScrubadooWhile earning his MBA at the University of Virginia, Brett Brohl developed the idea for Scrubadoo during a chat with his best friend's father, a manufacturer of medical scrubs.
Brohl, now 29, teamed up with a female classmate to test the idea of an online store for health-care apparel. Neither one knew much about the medical field, but their personal networks were connected to those who did. So, they created a survey to glean information about their target market, choosing SurveyMonkey.com to manage the test. While there's a free version, Brohl chose to pay $20 for an upgrade that allowed for more questions and responses.
"We sent it to people we knew worked in hospitals, and asked everyone in our network to forward it to people they know in the medical field," Brohl said. "We also asked nursing and medical schools to send it in mass to students."
As an incentive, participants could take part in a random drawing for free scrubs (which Brohl purchased wholesale from his best friend's father). Within a month, they collected 1,500 responses. The business was a go.
"Testing it first put us on the right track early," Brohl said. "The data gave us a better idea of the size of the market and what to expect once we launched the company [in 2009]."
Scrubadoo expects revenues to top $100,000 by year's end.
TEST COST: $54.50 ($20 for the survey; $34.50 for four pairs of scrubs, purchased wholesale)Nancy Fagan, The Divorce Help Clinic While working as a marriage and family therapist, Nancy Fagan kept noticing the couples who ended up in divorce had no exit strategy, particularly when it came to finances. That's when Fagan came up with the idea of a Divorce Help Clinic, a combination of mediation and pre-divorce planning services.
It seemed like a no-brainer, but she wanted to test the concept. In 2007, she turned to Meetup.com and joined online support groups, focused on  divorce and cheating, to conduct research.   "I asked them if they'd be interested in a service like this, but I made sure to mention that I was doing research, not trying to sell them anything," said Fagan, who has also authored two self-help books.She also offered free services to those who agreed to meet with her during the research phase."Within two weeks, I started getting e-mails from people wanting more information," Fagan said. "When I broadened from divorce groups to marriage and couple groups, the response was just as strong. That's when I realized, 'I'm really on to something.'"The Divorce Help Clinic launched in San Diego in 2008. Fagan expanded with a second office in Orange County, Calif., earlier this year.TEST COST: FreeKatherine McGinley, McGinley Media Ltd.  

Kate McGinley had a corporate banking job, but she was determined to become an entrepreneur to best utilize her technology expertise.
After coming up with four business ideas, she decided to test them all -- on the cheap.
Starting with a $100 Google AdWords coupon (pay-by-click advertising service), she matched it with $100 of her own money to fund an advertising test. McGinley then downloaded free Web-site templates (making sure they were approved for commercial use) from Joomla.org (a content-management system) and quickly created four sites.
"It was really easy to use. You can set up a Web site in less than a day," said McGinley, 26.
Each site focused on specific services; one offered mobile Web sites, another focused on mobile apps, the third touted social media marketing and finally, traditional Web site design. After registering four domain names ($9.95 each) she had to plunk down another $10.95 to host all four sites. Then, McGinley installed Google Analytics -- which is free -- to track the sites, and let the clicking begin.
"I wanted to see how long the customer is looking, but of course the objective was to build a business, so I needed to know how many [business owners] want my services," McGinley said.
Within a month there was a clear winner. Nearly half the total traffic -- and 130 queries -- went to the site offering services for mobile apps. McGinley Media was born in October 2009, and 2010 revenues are expected to reach $120,000.
TEST COST: $44.44 per idea