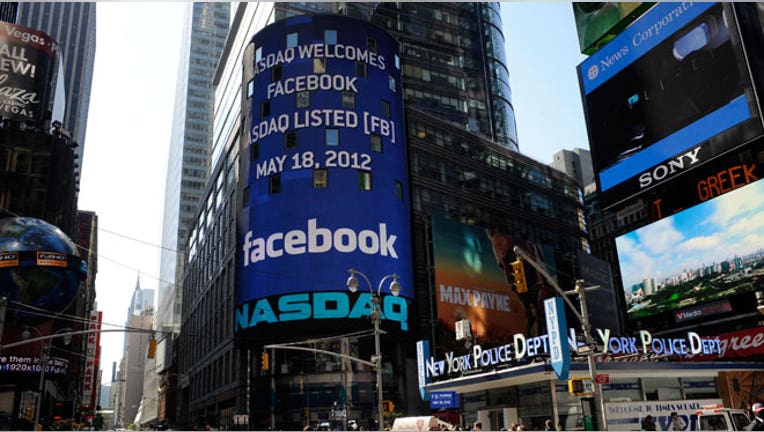 Mark Zuckerberg's Facebook (NYSE:FB) is becoming cozier with advertisers, unveiling a slew of changes and updates over the last two months in an effort to help brands better reach key demographics and boost clicks.
The heightened focus on ad revenue, which jumped 28% last quarter but grew at a slower pace than the prior period, has caused ads to creep onto News Feeds, promotional ads to reach completely new audiences and mobile ads to double in size.
However, that's not to say the Facebook ship is steering off course.
Zuckerberg has long been against intrusive ads affecting the user experience, but experts say it is a necessary step for the maturing company as big advertisers strain to find tangible benefits from Facebook ads.
"While Zuckerberg is obsessed with user experience, some brands to their utter detriment aren't," said Jan Rezab, CEO of social media analytics company Socialbakers.
As sponsored and promotional stories become more prevalent and seem to be showing up more frequently, higher up on the page and right in the middle of mobile News Feeds, analysts seem bullish that they will help rejuvenate sales.
"While Zuckerberg is obsessed with user experience, some brands to their utter detriment aren't."
"The hoopla around Facebook's stock price and mobile strategy is a lot of noise," said Dachis Group CEO Jeff Dachis. "I think Facebook is going to figure out how to monetize engagement in a thoughtful way because Zuckerberg has always been mindful of the user."
Sponsored stories have been around since 2011 but have recently started becoming a part of the News Feed, prominent real estate on Facebook that is eyeballed by millions of people daily.
In June, a month after the company started trading publicly on Nasdaq OMX Group's (NASDAQ:NDAQ) Nasdaq Stock Market and questions began surfacing about its ability to monetize mobile and increase ad sales, Facebook started offering advertisers a cheaper option to only display sponsored stories on mobile devices, an effort to help them reach the growing number of people accessing the site on their smartphones.
Then last week, BTIG analyst Richard Greenfield said Facebook's sponsored stories on the mobile platform seem to be getting bigger. In a report, he posted a screen shot of an AT&T (NYSE:T) ad that took up about 1.5 lengths on an Apple (NASDSAQ:AAPL) iPhone 4S screen, meaning he had to scroll lower just to access his feed.
While that's far from the so-called "screen takeovers" similar to those on Pandora (NYSE:P) that big advertisers like General Motors (NYSE:GM) had been pressuring Facebook to adopt, they are a step in the right direction, he said.
"While larger/more prominent ads clearly detract from the Facebook user experience, we believe they come with higher CPMs and should help reaccelerate revenues in Q3 2012," Greenfield said in an Aug. 13 report. "It clearly shows that Facebook is trying harder to appeal to advertisers versus a strict focus on users' experience."
As Facebook gets more comfortable with entering the personal space of its users with advertisements, Dachis said customers will likely get used to them and may perhaps even start clicking on promotions that are most relevant to them. It is a free service, after all, and most users have come to accept that ads must be present to keep it that way.
A few days ago, Facebook said it would start testing a new type of ad that will allow advertisers to post promotions in the News Feeds of users who, unlike the requirement for sponsored stories, have yet to "like," or whose friends have not become a fan, of a brand's page.
If these promotional ads take off, it will allow companies to reach a whole new pool of potential customers, those whose profiles and interests on Facebook would be a good fit for a product but whom they were never before able to reach.
Webimax CEO Ken Wisnefski called the social network's heightened focus on advertising despite its long-held virtues a "necessary growing pain," but he was careful to point out challenges.
Ads are already becoming more intrusive than a year ago and Wisnefski said that if the site "becomes overrun with ads [and] no one is responding" Facebook may have to resort to other methods of raising revenue, such as asking its 900 million users to pay a small monthly fee.
A pay subscription model would be against much of what Zuckerberg has firmly held close since the launch of the network in his Harvard dorm room, but the sheer volume of dollars from its massive subscriber base would likely make a noticeable difference to Facebook's bottom line. And that at least might be a better solution than having a site overrun with what Greenfield called "adspam."
"Most will tune it out, skip over them and go and look at what's more pertinent to them," Wisnefski said. But "I still contend that ads are going to see a negative response from people."
Of course, Facebook has touted the success of its sponsored stories. For example, Electronic Arts (NYSE:EA), which began using sponsored stories last October, recorded $12.1 million in sales from Facebook, equivalent to about $4.38 in incremental revenue for every dollar spent.
1-800-Flowers (NASDAQ:FLWS) saw a 300% increase in transactions from Facebook leading up to Mother's Day, and eMarketer posted numbers in June that showed sponsored stories have led to an increase in clickthrough rates, costs per click and costs per thousand – all highly-watched metrics that evaluate the success of a digital ad campaign.
While GM pulled its ads prior to Facebook's IPO after calling them ineffective, major retailers like Ford (NYSE:F) and Coca-Cola (NYSE:KO) have come to Zuckerberg's defense.
However, Wisnefski, whose company helps brands with advertising placement, said none of WebiMax's biggest clients "have seen any value" from Facebook ads. Only smaller businesses that serve a niche population have benefited, he said.
"Aside from targeted customers, we've never had anyone come back and say, 'Hey, Facebook has been a huge return for us,'" he said. "It's more fluff than substance."
But given Facebook's leadership in the market, desire to appease investors and pump up its market value that has fallen 60% since its IPO, Facebook won't settle with an ad platform that it feels is sub-par. Moreover, with Zuckerberg at the helm, it likely won't stray too far from its long-held emphasis on the user experience.
"I think it's that thoughtful approach into monetizing engagement that Facebook is going to figure out and when they do, I think you'll not only see a boost in Facebook's earnings and stock price, but a shift in the marketing universe," Dachis said.