Hasbro Dips Deeper Into Mobile Gaming Arena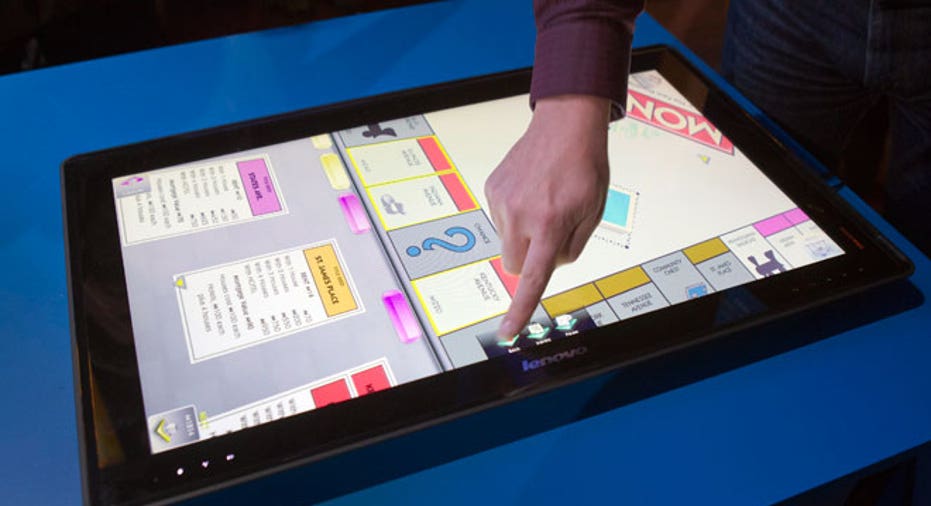 Hasbro (NYSE:HAS) sped up its move into the mobile gaming market on Monday when it announced the purchase of a majority stake in Backflip Studios for $112 million.
The Boulder, Colo.-based startup develops some of the mobile industry's most popular games, including DragonVale, NinJump and Paper Toss. Hasbro now owns 70% of the company.
The move comes a week after Hasbro narrowed its focus on the mobile market.
Last week it partnered with Electronic Arts (NYSE:EA) to convert some of its legacy board games like Scrabble and Monopoly to mobile. The two companies for the last six years have been transitioning those games to digital, but the expanded friendship focuses specifically on mobile as more consumers transition to smartphones and tablets from traditional PCs.
"The acquisition of Backflip fits perfectly into our strategy of extending our brands into all forms and formats," Hasbro CEO Brian Goldner said in a statement. "As mobile play continues its rapid growth, Backflip's leadership position, great games and established network of users, makes Hasbro a more meaningful participant in digital gaming."
Shares of the Pawtucket, R.I.–based company climbed close to 1% to $47.01 in recent trade, while those of mobile leader Zynga (NASDAQ:ZNGA) slumped 3.5% and Glu Mobile (NASDAQ:GLUU) fell 3.3%.
Backflip was founded in 2009 by entrepreneurs Julian Farrior, Dale Thoms and Tom Blind and boasts more than 300 million downloads, with Paper Toss at the forefront. The company will continue to develop its own games and maintain its headquarters and management, as well as create mobile games featuring many of Hasbro's best known brands.
Hasbro expects the transaction to be neutral to slightly accretive to its 2013 financial results.