HARP: What's it's About, why it Failed and Why it's Changing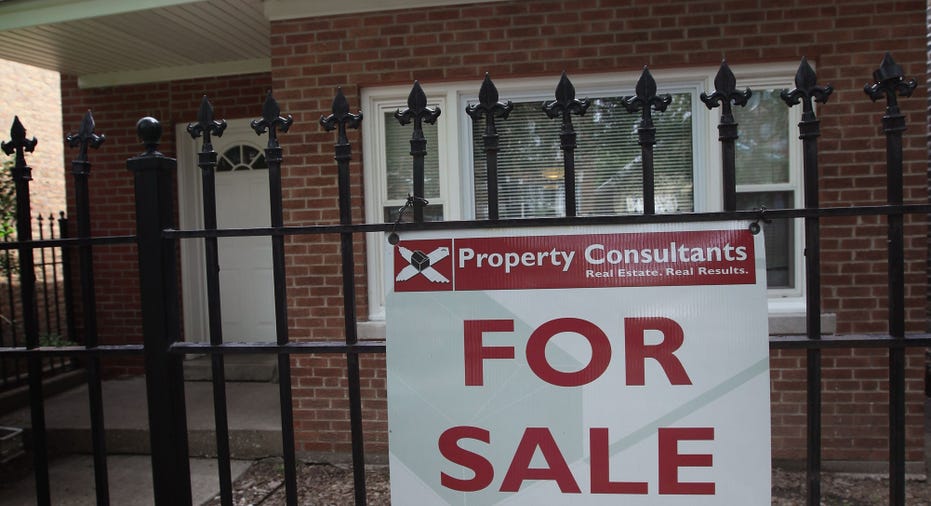 On Nov. 15, the Obama Administration will release the details of an enhanced HARP program. But why does the program need changing? We'll take a look into the history of HARP, why it failed and what has been improved.
It was February 2009 when President Obama flew to Arizona to announce a three-pronged attack on the nation's failing housing market. One-third of his battle plan was a low-cost refinance program aimed at responsible homeowners.
Even back in early 2009, mortgage rates were at multi-decade lows. With rates low, the idea was that the millions of homeowners--who put money down on their homes, who were making monthly payments on time, yet through no fault of their own had lost their equity due to sharp declines in home prices--could save thousands each year with a new mortgage.
At the time, homeowners with less than 20 percent equity had a nearly impossible shot at refinancing. This new plan, dubbed the Home Affordable Refinance Plan (HARP), would allow borrowers with Fannie Mae or Freddie Mac-backed loans to refinance, even if they had little equity, even if they had negative equity.
Here's how the 2009 HARP details shaped up:
Your mortgage must be owned or guaranteed by Fannie Mae or Freddie Mac (no FHA, VA or USDA loans permitted)
You must be current on your mortgage and have not been more than 30 days late on a mortgage payment in the last year
The loan-to-value (LTV) ratio on your first mortgage can't exceed 105 percent (the LTV limit was raised to 125 percent on July 1, 2009)
You must exhibit the ability to make the new payments which must also improve the long-term outlook of your mortgage
(It's interesting to note that virtually all the federal links that detailed the original announcement and program details are no longer active.)
Why the program failed
You didn't have to be a seasoned market analyst to quickly realize that HARP was falling woefully short of its stated goal: to help 4 to 5 million borrowers refinance. While application volume was through the roof, the number of approved loans was in the basement.
According to the Federal Housing Finance Agency, "Fannie Mae and Freddie Mac refinanced nearly 893,800 loans through the HARP program through August 2011."
The reason behind the lack of approvals was obvious. Lenders simply weren't as interested in HARP as the administration hoped they'd be. Despite the July 2009 LTV increase to 125 percent, most lenders had capped their own LTV limits at 105 percent.
Private mortgage insurance (PMI) proved to be another monkey wrench in the system. Borrowers who still had PMI at the time of their HARP application were required to get the same amount of coverage for their newly refinanced loan. The problem was, the struggling mortgage insurance industry wasn't interested in writing new policies for underwater homeowners.
High closing costs and fees, the need for new appraisals and countless reports of lost paperwork all contributed to hundreds of thousands, if not millions, of applications stamped "denied."
HARP 2.0
Perhaps the biggest challenge in altering HARP will be to increase lender participation. No matter how grand the changes to this refinance program are, no matter how many millions of borrowers are expected to qualify, if lenders aren't interest, HARP 2.0 will fail.
The enhanced HARP program is trying to change all that.
HARP 2.0 is shifting responsibility from certain "reps and warranties"-defined as lender obligations when a loan goes bad-from the banks to the government. With less liability for the "bad loans" they make, a greater number of banks will now participate in HARP, explains loan officer and HSH.com contributing writer Dan Green.
The most important change is the elimination of LTV limits. Now, no matter how far underwater a borrower is, they can still qualify for HARP. While not that many borrowers across the country may be above the 125 percent LTV mark, there could be millions of potential homeowners who fall in the gap between 105 percent and 125 percent LTV.
Furthermore, the expanded program will aim to eliminate certain risk-based fees for borrowers and strive to eliminate new home appraisals when possible.
For all loans sold to Fannie, Freddie before May 31, 2009, the HARP deadline has been extended until Dec. 31, 2013.
The original article can be found at HSH.com:HARP: What's it about, why it failed and why it's changing