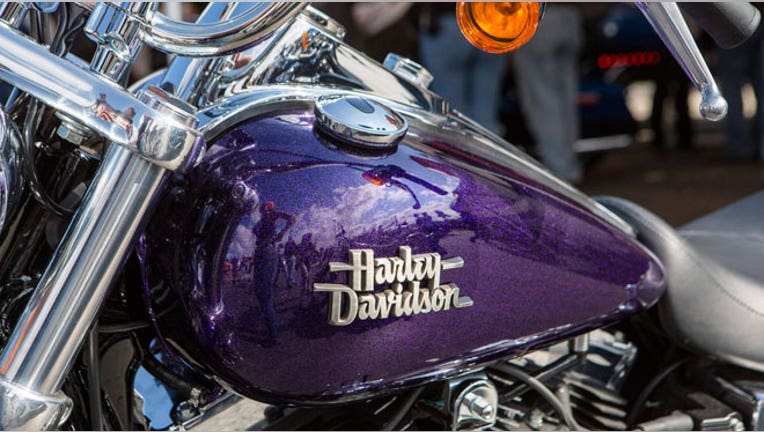 Harley-Davidson Inc cut its full-year forecast for motorcycle shipments on Tuesday, citing weaker-than-expected U.S. retail sales and a delay in getting its newest bike into dealer showrooms.
The new outlook, which came as the Milwaukee-based company reported higher-than-expected second-quarter earnings, sent Harley-Davidson shares down nearly 6 percent to $63.33 in morning New York Stock Exchange trading.
Harley said it now expected to ship between 270,000 and 275,000 bikes to its worldwide network of independent dealers in 2014, down from a previous forecast of 279,000 to 284,000.
The low end of the new range translates into year-over-year worldwide shipment growth of just 3.5 percent.
Harley said its second-quarter sales had suffered from prolonged poor weather across parts of the United States and soft demand for its low-priced Sportster motorcycles.
The company attributed the weakness in Sportster sales to the anticipated introduction of the Street platform, its first all-new bike in more than a decade and its first Harley-badged foray into the lightweight market since the 1970s.
But those new bikes, which are even cheaper than Sportsters and were supposed to begin appearing in dealer showrooms in May, did not show up until late June, Harley said. The company blamed the delay on problems with foreign component makers whose parts failed to get to the company's Kansas City, Missouri, plant on time.
"This is the first time we're manufacturing product internationally, and with that, a majority of the supply chain is international," Chief Financial Officer John Olin told investors during a conference call.
"And not only is it a much longer supply chain, but it's with a lot of new suppliers ... We're going through a learning curve."
Harley said its quarterly profit rose to $354.2 million, or $1.62 a share, from $271.7 million, or $1.21 a share, a year earlier. Analysts on average had expected $1.46 a share, according to Thomson Reuters I/B/E/S.
Although the company maintained its outlook for operating margins, Morningstar Jaime Katz said its admission that the bargain-priced Street was affecting Sportster sales suggested pressure in the coming quarters.
Harley said its worldwide network of independent dealers had sold 90,218 new motorcycles in the second quarter, virtually unchanged from a year earlier. Sales by U.S. dealers dipped to 58,225 motorcycles from 58,241.
The headwinds Harley-Davidson faced during the quarter did not appear to affect rival motorcycle maker Polaris Industries Inc, which also reported higher earnings on Tuesday but raised its full-year forecast.
The Minneapolis-based company, whose brands include Indian and Victory, said its worldwide bike sales jumped 107 percent to $103.1 million in the second quarter.