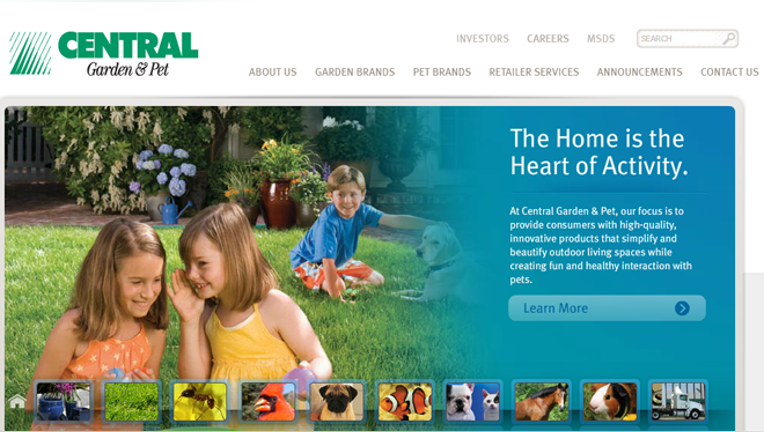 Harbinger (NYSE:HRG), the holding company that sells pet supplies and garden products through its subsidiary Spectrum Brands, has offered to buy Central Garden & Pet Co. (NASDAQ:CENT) for $10 a share, or $750 million in cash.
The deal comes a few weeks after Harbinger disclosed a 3.1% stake in Walnut Creek, Calif.-based Central, which makes pest control products for gardens and edible chews for dogs. Earlier this month, it issued a letter urging the company to consider a sale to Harbinger.
However, the holding company on Monday said its repeated attempts to communicate with the Central board regarding a potential M&A have gone unanswered.
"HRG has repeatedly attempted to communicate with the Cent Board regarding the opportunity to create value from a potential transaction," Harbinger said in a statement. "To date, the Cent board and management have been unresponsive."
Harbinger indicated that it would be willing to sweeten its offer (currently representing a premium of 27.5% to Central's closing price on June 6, the day before talks of a potential deal were first made public), if Central were to engage in discussions with Harbinger.
The New York-based holding company said it believes there is "wide and emphatic" support from Central shareholders for such a deal.
Shares of Central were up 9.8% to $9.88 in recent trade. They have climbed 44% since Jan. 1. Shares of Harbinger were up 2% to $13.23.
In May, Central posted second-quarter income of $21 million on revenue of $502 million, virtually flat from the year-earlier period. At the time, Central CEO John Ranelli warned that the company has "significant challenges" to overcome.
Central did not immediately respond to a request for comment.