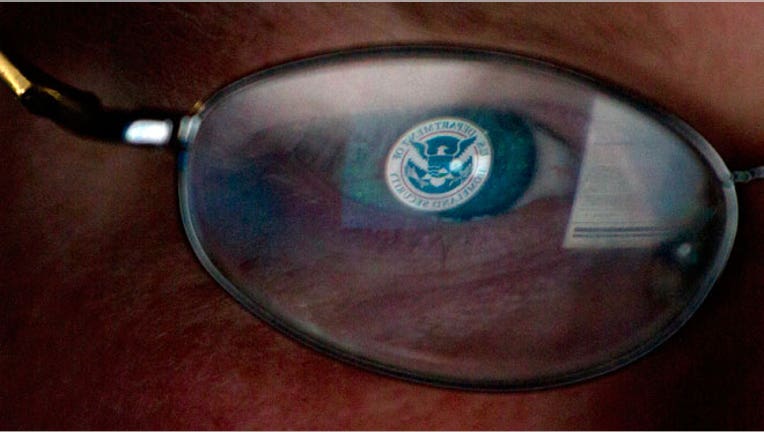 Just as the grids on fingers function as more than just grips, a heartbeat can do much more than pump blood through veins. The muscle's movements can actually serve as an identifiable tag, separating you from the billions of other humans on Earth.
And now, the distinctive rhythm is being put to use in the identity world, supplementing the growing irrelevancy of the username-password by providing an individualized pin that tech developers hope will one day replace traditional passwords, pins and keys.
Riding the $50 billion wearable technology wave  -- which piqued this week as Qualcomm (NASDAQ:QCOM) and Samsung unveiled first-generation smartwatches -- startup Nymi has unveiled a bracelet that can identify a person from their heartbeat.
"The concept is wearing something that knows and authenticates your identity," while communicating it wirelessly to third-party devices, says Nymi CEO Karl Martin. "We think it solves all of these [password] problems."
Nymi is the latest device in the growing biometric authentication market that already includes fingerprint, facial and retina scans, voice recognition, and even tattooed barcodes. Security professionals hope the growing adoption of biometrics will help keep sophisticated hackers out of victims' personal lives.
"The current password system is completely and utterly untenable," said Agari CEO Patrick Peterson, whose security company intercepts phishing emails to keep inboxes secure.
While there's still a long road ahead for biometrics, Peterson says there is "no doubt … it's going to be a really powerful method of authentication" in the future, whether its via tattoos, swipes, scans or beats.
Heartbeats and Identities
Using an embedded sensor, the Nymi device reads a user's unique electrocardiogram (ECG), which is as individual to a person's heartbeat as a fingerprint is to their finger.
It can securely authenticate the user in seconds, allowing them through the device to interact with the outside world using motion sensors and wireless technologies.
Nymi's developers hope the lightweight, sleek device -- which bears a resemblance to a pedometer wristband -- will become as ubiquitous as today's password. Pre-orders kicked off last week at $79 a pop.
The startup will open up the technology to app developers later this year in hopes they will create a range of functions for the pulse-reading device, with the goal of having it stuffed with futuristic capabilities by the time it's shipped next year.
They see it as far more than a traditional key. Rather, they see it serving as a digital wallet, passkey to Facebook (NASDAQ:FB) and bank account pin simultaneously, all while performing simple tasks, such as opening car doors.
Barcodes, Eyeballs and Pills
Among some of the other up-and-coming products in this emerging field are built-in finger sensors on Apple's (NASDAQ:AAPL) products and other wearable (even ingestible) technologies.
MC10, which has a suite of implantable sensors that conform to the human body, says it is "reshaping electronics into products that bend, stretch, and flex," creating intelligent, rubber-like electronics that are nano-thin: one fifth the width of a human hair.
Its Biostamp, thrust into the spotlight in May at the All Things Digital D11 Conference about innovation, claims to be able to "replace all of your passwords" by identifying a person and interacting with their surrounding world using electric circuits embedded in a wearable rubber stamp.
This idea and others, including vitamin authentication – which involves swallowing a pill developed by Proteus Digital Health in an action that essentially turns a person's body into a secure passcode  – are among some of the advanced alternatives being explored by Google's (NASDAQ:GOOG) Motorola.
Other big names also getting on board, including Lenovo, PayPal and most recently BlackBerry (NASDAQ:BBRY), have joined the Fast Identity Online Alliance (FIDO), whose mission is to address biometric barriers and expedite adoption.
It remains to be seen which of these modern forms of authentication will be adopted by the general consumer, but Peterson says it has become a "when" not an "if" biometrics will reach wide-scale adoption.
Peterson says "there is a very strong future" for biometric authentication.