Hackers Bust Las Vegas Sands Sites in Cyber Attack on Sheldon Adelson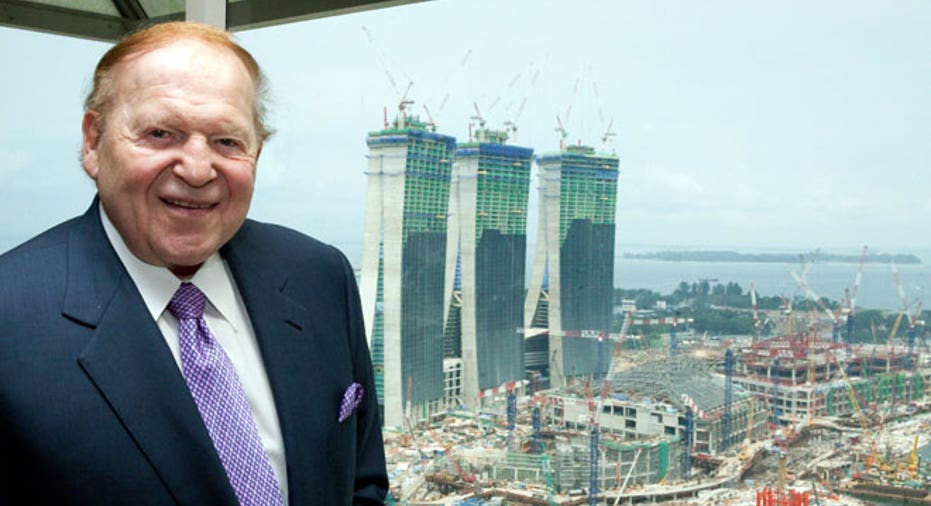 Sheldon Adelson's Las Vegas Sands (NYSE:LVS) appears to have been hit by a cyber attack this week that has crippled a number of the casino giant's websites and compromised employee data.
The intrusion has prevented guests from using the websites of certain casinos, including the Venetian in Las Vegas.
"Our company-operated websites have been hacked as have some office productivity systems in the U.S.," a Las Vegas Sands spokesman said. "The company is working closely with the appropriate law enforcement agencies to determine who initiated the hacking activity."
Screenshots posted by The Morning Call in Allentown, Pa. show the websites briefly featured a list of confidential employee data, including Social Security numbers and email addresses.
The Las Vegas Sands spokesman confirmed that "some employee information was compromised."
The images suggest the cyber attack may have been carried out by hacktivists, or politically-motivated hackers, angered by Adelson's close ties to Israel.
"Encouraging the use of Weapons of Mass Destruction, UNDER ANY CONDITION, is a Crime," one message read, signed by the "Anti WMD Team." The message also included a picture of Adelson hugging Israeli Prime Minister Benjamin Netanyahu.
The comments appeared to be in response to remarks made by Adelson last year suggesting a nuclear bomb should be dropped on the Iranian desert in order to facilitate negotiations over the country's nuclear program.
Las Vegas Sands declined to comment on the motivation behind the cyber attack and the FBI did not respond to a request for comment.
Attempts to access the homepages of the Las Vegas-based Venetian and Palazzo casinos brought up error messages on Wednesday. The websites of the Sands casinos in Bethlehem, Pa., Singapore and in Macau also appeared to be hacked.
Some employees were concerned by the apparent release of their confidential information.
"It's freaking me out," Joshua Cesanek, a "cage cashier" at the Bethlehem casino, told The  Morning Call. "I can monitor my bank account and credit cards, but how do I monitor my Social Security number? Am I going to have to worry about this for years?"
Shares of Las Vegas Sands dipped 0.11% to $78.23 on Wednesday.
Hacktivist groups have caused trouble for major corporations and government entities in the past. For example, hacktivist group Anonymous caused an embarrassing PlayStation Network outage in 2011 for Sony (NYSE:SNE) that led to the theft of millions of accounts.
Anonymous also hacked credit card companies like Visa (NYSE:V) in 2010 in response to the  companies refusing to process donations to WikiLeaks.