H-P's 3Q EPS Tops Views, But Co. Cuts Outlook; Offers to Buy Autonomy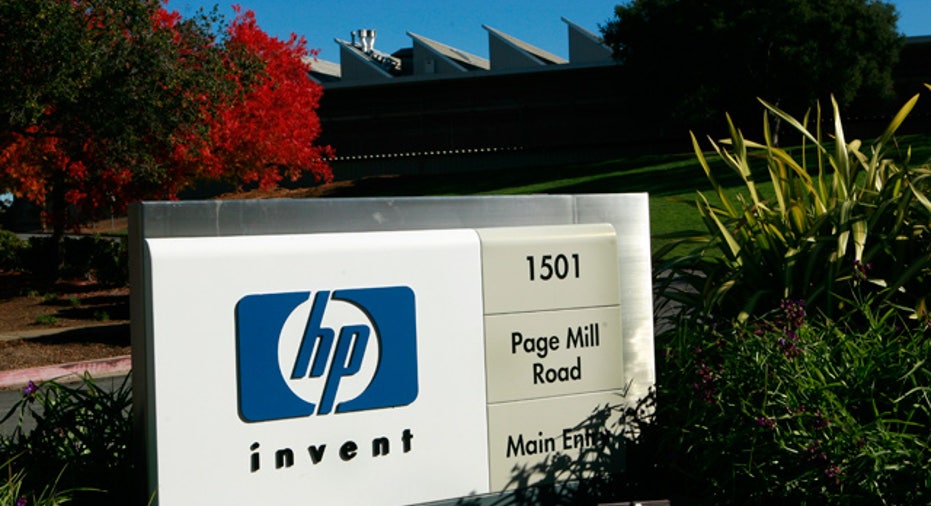 Hewlett-Packard (NYSE:HPQ) on Thursday unveiled a disappointing earnings outlook and said it offered to buy Autonomy Corp, a U.K.-based software developer.
H-P plans to buy Autonomy for $42.11 a share, and expects the deal to close by the end of 2011. Autonomy confirmed it was in talks with H-P "regarding a possible offer for the company," according to a statement released to the London Stock Exchange.
H-P also confirmed it is interested in pursuing a possible spin-off of its Personal Systems Group (PSG), and plans to discontinue operations for its webOS devices, including its TouchPad and webOS phones. Chief executive Leo Apotheker said the spinoff of PSG was demonstrative of H-P's dedication to "enhancing shareholder value" and said it would sharpen the company's "strategic and financial focus."
"In March we outlined a strategy for HP, built on cloud, solutions and software to address the changing requirements of our customers, shaped heavily by secular market trends that are redefining how technology is consumed and deployed," Apotheker said, in a statement released after the market closed. "Since then, we have observed the acceleration of these market trends, which has led us to evaluate additional steps to transform HP to meet emerging opportunities."
The Palo Alto, Calif-based tech behemoth will "explore options to optimize the value" of its webOS software, meaning it plans to keep the software division, but abandon its tablet and phone hardware business. The company acquired webOS as part of the $1.2 billion acquisition of Palm Inc., which took place in April of last year.
The shares were halted before the announcement, and when H-P resumed trading the stock plunged more than 5%, as the company slashed its financial guidance.
H-P now expects fiscal 2011 earnings between $4.82 and $4.86 per share, on revenue between $127.2 billion to $127.6 billion. Both numbers fall well below the Streets expectations for $5.01 a share, on revenue of $129.1 billion, according to Thomson Reuters.
Fourth-quarter forecasts were also below expectations; the company now expects revenue in the range of $32.1 billion and $32.5 billion, with earnings between $1.12 and $1.16 per share, well below estimates for revenue of $34.04 billion and earnings of $1.31 a share.
For the third quarter, the company reported adjusted earnings of $1.10, compared with year-ago earnings of $1.08 per share. Revenue for the quarter came in at $31.2 billion compared with $30.7 billion one year ago.
The results narrowly topped expectations; the Street had expected earnings of $1.09 a share on revenue of $31.19 billion.
Hewlett-Packard also named John Visentin to lead its Enterprise Services division.  Visentin previously headed up HP Enterprise Services for the Americas and replaces Tom Iannotti, who announced his retirement.