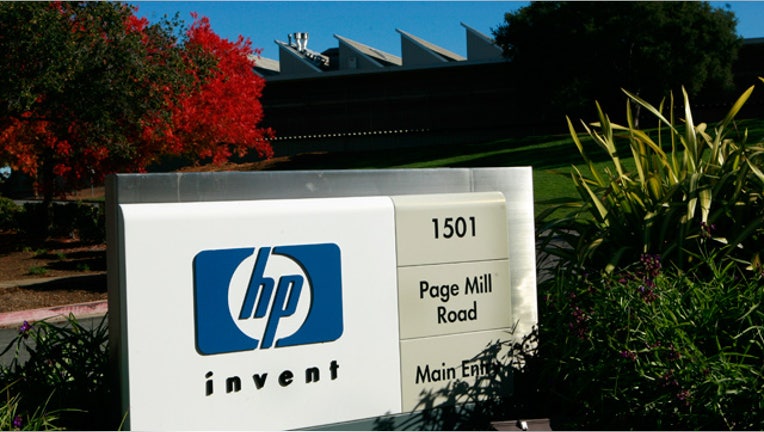 Hewlett-Packard (NYSE:HPQ) disclosed a massive fiscal third-quarter loss of nearly $9 billion late Wednesday amid slowing revenue and a laundry list of charges, but the tech giant's adjusted-profit surpassed the Street's expectations.
Wall Street bid shares of H-P more than 2% higher in the wake of the results, which also included a slightly more conservative guidance for the full year.
The Palo Alto, Calif.-based PC maker posted a net loss of $8.9 billion, or $4.49 a share, compared with a year-earlier profit of $1.9 billion, or 93 cents.
Excluding one-time costs, H-P earned $1.00 a share, topping average analyst estimates in a Thomson Reuters poll by two cents.
The net loss was driven by after-tax costs of $10.8 billion, or $5.49 a share, tied to a string of charges, including goodwill impairment, restructuring costs, acquisition-related charges and the wind-down of "certain retail publishing business activities." H-P said the charges were also linked to the impairment of the "purchased intangible asset associated with the 'Compaq' trade name."
Revenue for the three-month period was $29.7 billion, down 5% from $31.2 billion a year ago and narrowly short of the Street's view of $30.1 billion. Sales would have been down just 2% when adjusted for the effects of currency.
"H-P is still in the early stages of a multi-year turnaround, and we're making decent progress despite the headwinds," H-P CEO Meg Whitman said in a statement.
Looking ahead, H-P projected a net per-share loss of $2.23 to $2.25 for the full year and non-GAAP EPS of $4.05 to $4.07. The new guidance is at the low end of its prior outlook. Analysts had been calling for a full-year non-GAAP profit of $4.07 a share.
Last quarter H-P was struck by a 10% year-over-year decline in sales in its personal systems group, while commercial revenue slid 9%. Consumer revenue and sales of notebook units were both down 12% and desktop units slipped 6%.
Shares of H-P jumped 2.14% to $19.61 in after-market action, giving them a chance to eat into their 2012 tumble of 25%.