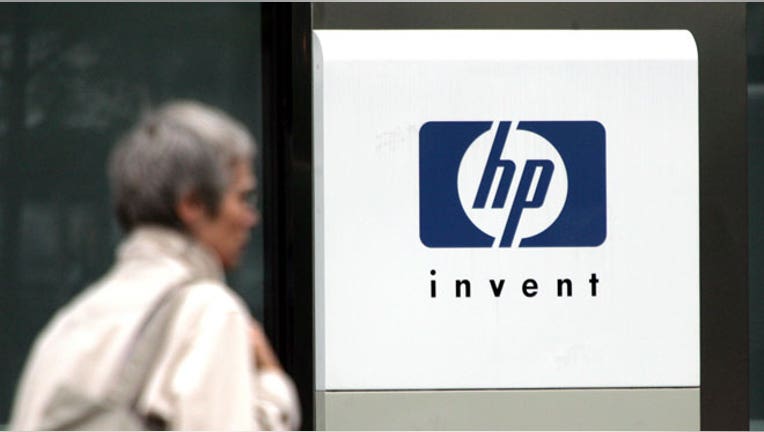 After plunging to 10-year lows after revealing an $8.8 billion charge on Tuesday, selling in shares of Hewlett-Packard (NYSE:HPQ) eased on Wednesday morning even as analysts downgraded their price targets on the embattled tech giant and the FBI opens an inquiry into alleged accounting irregularities.
H-P sent shockwaves throughout Silicon Valley and Wall Street this week by saying it was duped by intentional accounting fraud when it acquired Autonomy in 2011 for $11.1 billion. H-P said the cooked books inflated the eventual purchase price on the U.K. enterprise software company.
Mike Lynch, the former CEO and co-founder of Autonomy, strongly denied the allegations from H-P.
In the wake of the bombshell announcement from H-P, several analysts downgraded their ratings on the tech behemoth.
Mizuho (NYSE:MFG) slashed H-P to "underperform" from "neutral" and cut its price target on the stock to $8 from $15.
"In our view, the company should have uncovered such fraudulent practices earlier in the review process," Mizuho analyst Abhey Lamda wrote, according to Reuters.
Royal Bank of Canada (NYSE:RY) was more optimistic, cutting H-P to "sector perform" from "outperform" and trimming its price target to $14 from $18.
Shares of Palo Alto, Calif.-based H-P plunged 12% to a new 10-year low of $11.71 on Tuesday in response to the alarming news.
Yet H-P's shares dipped just 0.17% to $11.69 in recent trading on Wednesday and the stock briefly turned higher earlier in the session.
Meanwhile, the FBI's San Francisco office has launched an inquiry into the alleged accounting irregularities cited by H-P on Tuesday, The Wall Street Journal reported.
H-P also said it has alerted the Securities and Exchange Commission, which had no comment, as well as the U.K. Serious Fraud Office.
Some attention has shifted to the auditors who signed off on Autonomy's financial statements.
Deloitte, which served as an auditor to Autonomy at the time of the H-P acquisition, said in a statement that it "categorically denies that it had any knowledge of any accounting improprieties or misrepresentations in Autonomy's financial statements."
Deloitte noted that it was not engaged by H-P or Autonomy to provide due diligence on the $11.1 billion deal and its most recent audit opinion on Autonomy's financials was for the year ended December 31, 2010.
"We conducted our audit work in full compliance with regulation and professional standards. We are unable to discuss our audit work further due to client confidentiality," Deloitte said, adding that it will cooperate with investigators.