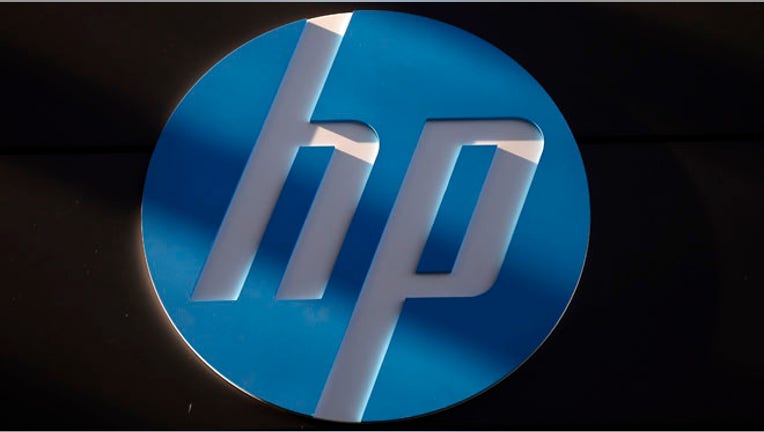 Hewlett-Packard (NYSE:HPQ) revealed on Wednesday it swung to an in-line profit in its fiscal third-quarter thanks to heavy cost cutting, but the tech giant's revenue fell slightly more than projected as the PC slowdown continued.
Previously red-hot shares of H-P initially retreated 3% in after-hours before paring its losses as traders mull the mixed results, reaffirmed outlook and a management change.
The tech company said it earned $1.4 billion, or 71 cents a share, last quarter, compared with a loss of $8.9 billion, or $4.49 a share, a year earlier.
Excluding one-time items, it earned 86 cents a share, matching the Street's view.
Sales fell 8% to $27.23 billion, narrowly missing consensus calls from analysts for $27.29 billion.
H-P's results show the impact of aggressive cost reductions through layoffs and other moves. The company said its total costs and expenses plunged 34% last quarter to $25.37 billion.
"I remain confident that we are making progress in our turnaround," H-P CEO Meg Whitman said in a statement. "We are already seeing significant improvement in our operations, we are successfully rebuilding our balance sheet, our cost structure is more closely aligned with our revenue and we have reignited innovation at HP, with a focus on the customer."
Looking ahead, H-P maintained its forecast for non-GAAP EPS of $3.53 to $3.57 in the full year. Only the high end of that range would meet the Street's view of $3.57.
"The quarter was relatively in line with what we expected, but it was not the beat and raise the Street hoped for," Jeff Fidacaro, an analyst at Monness, Crespi, Hardt & Co., told FOX Business.
H-P's results underscore the ongoing slowdown in the PC business. The company's personal systems revenue slumped 11% year-over-year, highlighted by a 22% tumble on the consumer side. Desktop units were off 9%, while notebook units dropped 14%.
Fidacaro said the "PC business is seeing a lot of pricing pressure."
Printing sales slid 4% year-over-year, while H-P's enterprise group suffered a 9% decline in revenue. Enterprise services sales fell 9%.
H-P said it generated $2.7 billion in cash flow from operations last quarter, off 6% from the year before. The company continues to work on its balance sheet, lowering its net debt position by $1.7 billion, its sixth-straight quarterly cut of at least $1 billion.
Meanwhile, H-P announced a leadership change, replacing Enterprise Group chief David Donatelli with Chief Operating Officer Bill Veghte. This role will now include responsibility for overseeing the development of H-P's portfolio of cloud solutions.
Donatelli has been assigned a new role focused on identifying early-stage technologies, the company said.
H-P also announced plans to combine its marketing and communications organizations under the supervision of Henry Gomez, the company's chief communications officer.
Palo Alto-based H-P saw its stock slide 1.22% to $25.07 in extended trading on Wednesday following the earnings report.
Since reporting promising results on May 22, H-P has soared around 21%, easily besting a flat performance by the S&P 500 over that span.
For the year, H-P has surged about 79%, compared with just 15% for the S&P 500.