H-P Gets Two-Notch Upgrade to 'Buy' from Citi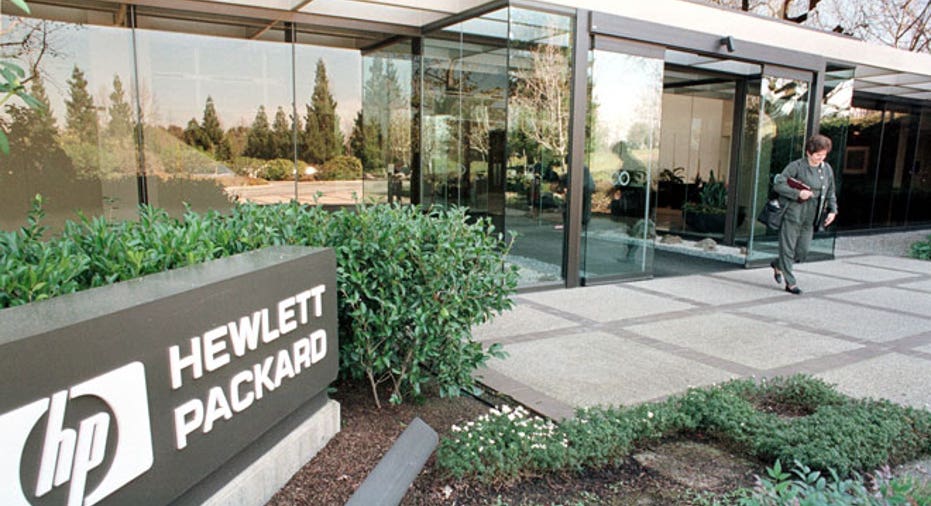 Shares of Hewlett Packard (NYSE:HPQ) got a boost Wednesday morning after the PC maker scored a two-notch upgrade to "buy" from "sell" from Citigroup (NYSE:C).
Citi analyst Jim Suva also raised his price target on H-P to $32, helping to send shares of the Palo Alto, Calif.-based tech giant up 3% to $26.23 in early trade.
While H-P has outperformed the market over the last year, with its shares rising 30% compared with the NASDAQ's 19% and the S&P 500's 22%, Citi says it still sees more upside potential in the range of 25% to 30% from current levels.
Citi cites its recent CIO survey as one reason for the upgrade, which it says revealed a "material positive inflection" point for H-P services. It also points to its cost-cutting efforts as the company axes its workforce by 10%, saying that the market may be underestimating the financial benefits the streamlining will have in the second half of 2013 as well as in 2014 and 2015.
"EPS revisions no longer moving lower and may be setting up to actually increase during the next 6 months as investors begin to realize the turnaround in HP Services," Suva wrote in a note to clients. "We anticipate that HP's EPS revisions are now likely to start increasing in 2014 for the first time in 9 quarters."
As of now only 15% of brokerages covering H-P have a 'buy' rating on the stock, and Citi says that presents an "opportunity for multiple expansion" if H-P can demonstrate growth again.
Citi warns that the positive inflection on services could take longer than the three to six months it predicted and that PC units will decline by as much as 13% in fiscal 2013 and again next year.
PCs as a share of H-P's operating income continue to narrow as the company diversifies.