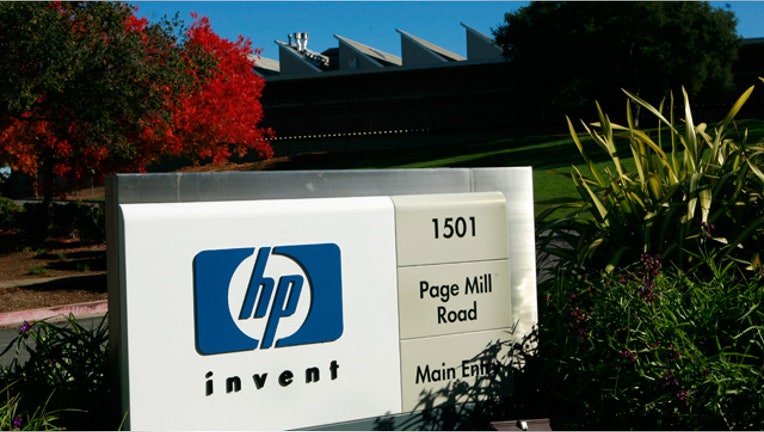 Hewlett-Packard (NYSE:HPQ) said Tuesday an internal investigation has unearthed accounting fraud at its recently-acquired Autonomy business, prompting the reeling tech giant to take an embarrassing $8.8 billion charge.
H-P, which also disclosed a deeper-than-expected 6.5% drop in fiscal fourth-quarter revenue, said it has asked U.S. and U.K. regulators to launch criminal and civil investigations into the alleged fraud.
The developments drove H-P's already beaten-down stock down another 12% to 10-year lows.
H-P said its internal probe and forensic review has uncovered "accounting improprieties, misrepresentations and disclosure failures" in the financial statements of Autonomy, the U.K. and San Francisco-based enterprise software company H-P acquired in August 2011 for a final price of $11.1 billion.
The review was sparked by a whistleblower who came forward with allegations of fraud after the ouster of Autonomy CEO and co-founder Mike Lynch.
"These efforts appear to have been a willful effort to mislead investors and potential buyers, and severely impacted H-P management's ability to fairly value Autonomy at the time of the deal," the company said in a statement.
The immediate pain for shareholders will be felt in the form of an $8.8 billion charge in the fourth quarter, more than $5 billion of which is linked to the Autonomy improprieties. The balance of the charge is tied to the tumbling value of H-P's stock and "headwinds against anticipated synergies and marketplace performance," the company said.
The Autonomy disclosures are the latest efforts by CEO Meg Whitman to clean up the mess she inherited from former CEO Leo Apotheker, who H-P reminded shareholders presided over the disastrous Autonomy deal.
In a statement, Apotheker said he is both "stunned and disappointed to learn" of the alleged accounting improprieties and the developments "are a shock to the many who believed in the company, myself included."
Apotheker said the due diligence process was "meticulous and thorough" and "it's apparent that Autonomy's alleged accounting misrepresentations misled a number of people over time -- not just HP's leadership team, auditors and directors."
Besides directing the Autonomy deal, Apotheker also launched a since-averted restructuring that included selling H-P's PC business, pulled out of the exploding tablet business and saw the tech company's market cap evaporate by about $30 billion.
The Autonomy investigation began after an unnamed "senior member" of Autonomy's leadership alleged there had been a "series of questionable accounting and business practices" prior to the acquisition, H-P said.
H-P said the whistleblower gave "numerous details" that H-P previously had no "knowledge or visibility" of.
In response, H-P tapped PricewaterhouseCoopers to do a forensic review of Autonomy's historical financial results and put John Schultz, the company's general counsel, in charge of the investigation.
The probe determined that Autonomy was "substantially overvalued at the time of its acquisition" due to misstatements of financial performance, including revenue, core growth rate and gross margins.
A spokeswoman for Lynch, the former CEO and co-founder of Autonomy, told Reuters that the H-P allegations are "false" and Autonomy's management was "shocked to see" the fraud charges. Lynch said H-P's due diligence was intensive and the larger company's senior management was "closely involved with running Autonomy for the past year," Reuters reported.
H-P said it has alerted the Securities and Exchange Commission's Enforcement Division and the U.K.'s Serious Fraud Office. Further, H-P said it is preparing to aggressively "seek redress against various parties" in civil courts to recoup what it can for shareholders.
The SEC declined to comment on the matter at this time.
Still, H-P said it remains 100% "committed to Autonomy and its industry-leading technology."
On a conference call, Whitman said the board, which approved the Autonomy transaction, relied on audited information from Deloitte and additional auditing from KPMG, though she said she's not blaming the accountants.
"Neither of them saw what we now see after someone came forward to point us in the right direction," Whitman said.
Deloitte, which was the auditor for Autonomy in the U.K., said in a statement that it "notes the allegations" made by H-P and that the charges have been referred to regulators.
"We cannot comment further on this matter due to client confidentiality. We will cooperate with the relevant authorities with any investigations into these allegations," Deloitte said.
H-P first announced its acquisition of Autonomy in August 2011 under Apotheker and then closed the transaction in early October of that year with Whitman at the helm for less than two weeks.
In May 2012 H-P announced Lynch had been let go as CEO of Autonomy, pointing to his failure to meet agreed performance goals, including financial metrics. At that point H-P tapped Bill Veghte to assume leadership of the business.
Meanwhile, H-P said it lost $6.9 billion, or $3.49 a share, last quarter, compared with a profit of $239 million, or 12 cents a share, a year earlier.
Excluding one-time items, it earned $1.16 a share, topping estimates by two pennies and off by one cent from the year before.
Revenue slid 6.5% to $30 billion, missing the Street's view of $30.43 billion.
Looking ahead, H-P forecasted full-year non-GAAP EPS of $3.40 to $3.60, the midpoint of which matches estimates on Wall Street for $3.50.
For the current quarter, management projected non-GAAP EPS of 68 cents to 71 cents, which is well below consensus calls from analysts for 85 cents.
"Fiscal 2012 was the first year in a multiyear journey to turn HP around," Whitman said in a statement. "We're starting to see progress in key areas, such as new product releases and customer wins.
Wall Street punished H-P for the latest headlines, knocking its shares down 11.95% to $11.71 on Tuesday afternoon.