H-P Debacle Could Undermine Confidence in Auditors, Due Diligence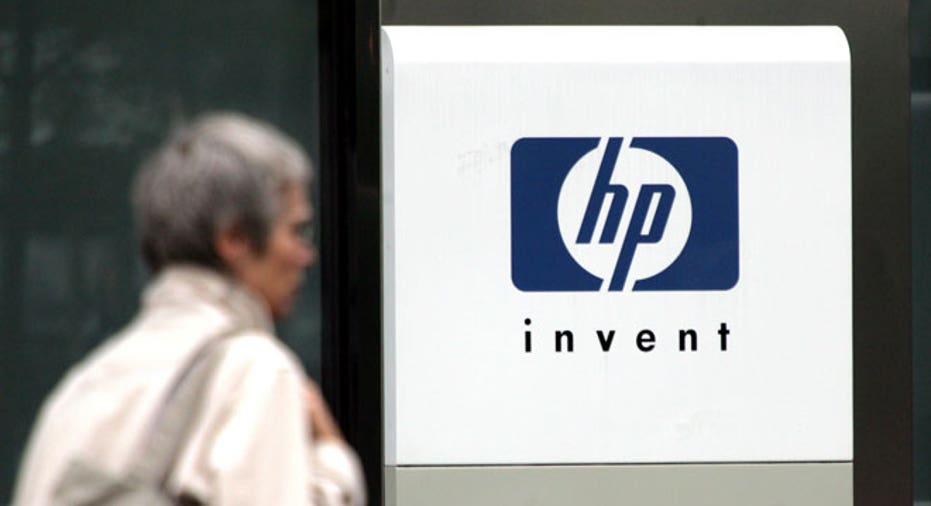 The controversy surrounding Hewlett-Packard's (NYSE:HPQ) disastrous $11.1 billion buyout of Autonomy is likely to increase the scrutiny on the careful balance between trusting audited financial statements and the need to conduct exhaustive due diligence into potential targets.
After H-P alleged earlier this week that Autonomy cooked its books to inflate the company's value, H-P and Autonomy auditor Deloitte were forced to defend their work.
The charges and other recent events threaten to undermine confidence in the ability of acquiring companies to search for problems before pulling the trigger on a big deal as well as the willingness of auditors to spot the trouble early on.
"I suspect by the end of the day there will be some fault on both sides" in the H-P matter, said Lynn Turner, the former chief accountant at the Securities and Exchange Commission.
The Autonomy situation is complicated by shoddy recent track records for both H-P and Deloitte.
Even before taking an $8.8 billion charge on Tuesday tied to the alleged fraud at Autonomy, H-P was forced to admit it overpaid when it acquired Electronic Data Systems in 2008. In August H-P took an $8 billion writedown on the EDS deal, representing more than half the $14 billion purchase price of this tech company.
Likewise, H-P is believed to have written down most if not all of the value of its 2010 acquisition of Palm for $1.2 billion.
It's therefore easy to see why some believe H-P's claims it was duped into overpaying for U.K.-based Autonomy have to be taken with a grain of salt.
Deloitte Under Scrutiny
At the same time, Deloitte has had a number of public rebukes of late, raising questions about the quality of the Big Four accounting firm's work.
In October 2011 the Public Company Accounting Oversight Board (PCAOB) released a "part II" report against Deloitte, criticizing the firm for the quality control of its audits. This marked the first ever such scolding against a Big Four accounting firm.
Last year Deloitte also became the first Big Four firm to have a subpar peer review report from the American Institute of CPAs.  The review, conducted by Ernst & Young, gave Deloitte a rare "pass with deficiency" finding.
"Deloitte has a terrible track record right now," said Turner, who is a director of research at Glass, Lewis & Co. "I think people are asking are they in fact the worst audit firm out there right now."
'Perfect Storm'
Deloitte is the No. 2 U.S. accounting firm, generating $31.3 billion in the fiscal year ending May 31.
For its part, Deloitte, which served as an auditor to Autonomy at the time of the deal, said it "categorically denies that it had any knowledge of any accounting improprieties or misrepresentations in Autonomy's financial statements."
Turner said it's possible both sides are to blame, saying this may be a case of "the perfect storm of two groups of people and neither one did their job."
George Jackson, a shareholder at Polsinelli Shughart, said he doesn't believe auditors deserve criticism for the Autonomy mess.
Assuming there was fraud at Autonomy, "then the alleged improprieties were designed to defeat detection through traditional accounting review," said Jackson, noting the number of entities that examined the deal. "Accounting review does not appear to have been the problem."
'Meticulous' Due Diligence?
The Autonomy controversy underscores the need for companies to conduct extensive and independent investigations into the finances and practices of potential acquisition targets.
H-P has defended its due-diligence process in the Autonomy deal.
Leo Apotheker, who was CEO at the time of the acquisition, said the process was "meticulous and thorough" and he is "stunned and disappointed" to hear about the fraud allegations.
Current H-P CEO Meg Whitman, who signed off on the deal as a member of the board, said she "regrets" voting for the takeover but also signaled the company trusted the big-name auditing firm.
"The board relied on audited financials -- audited by Deloitte -- not Brand X accounting firm but Deloitte," Whitman told investors on a conference call this week.
Turner believes those comments from Whitman and Apotheker "indicate some level of stupidity."
"How can you say you did adequate due diligence when within 10 months of buying it you have to write off half the value? You didn't do your job," said Turner.
Charles Whitehead, a law professor at Cornell, agrees with the need to conduct careful due diligence beyond the audited financial statements.
"It's one thing to rely on audited financials if you want to buy shares in a company. But if I want to buy the entire company you can be darn sure I'm going to send in my own accounting team," said Whitehead. "Auditors are not guarantors that everything is squeaky clean in the company."
Do Investors Trust Financials?
Still, the financial community has been hit with a number of accounting scandals in recent months, including the meltdown of futures brokerage MF Global in 2011, the admitted falsification of documents  by Peregrine Financial Group and an accounting scandal at Diamond Foods (NASDAQ:DMND) that led to the ouster of its CEO and CFO.
A recent survey of 169 public company CFOs by professors at Duke and Emory University revealed that an alarming 20% admitted to using accounting ruses to misrepresent their companies' economic performance -- impacting earnings per share by about 10%.
"You're basically talking about one out of every five CFOs cooking the books," said Turner.
Since auditors rarely ever detect or disclose the fraud, "As an investor, why am I paying all this money for the auditor?" said Turner.
Randall LaSalle, an accounting professor at the John Jay College of Criminal Justice, said he believes the heat needs to be turned up on the PCAOB to police auditing firms. The PCAOB is a non-profit created by Sarbanes-Oxley in 2002 to monitor public company auditors.
LaSalle said there is a "real risk" that the financial community could lose faith in the accuracy of the audited financial statements that stock prices and acquisitions are founded on.
"Sometimes the market worries about silly things, but in this case that is a serious risk, especially if the government doesn't take real action," said LaSalle.