Gupta Defense Rests, Closing Arguments Set for Wednesday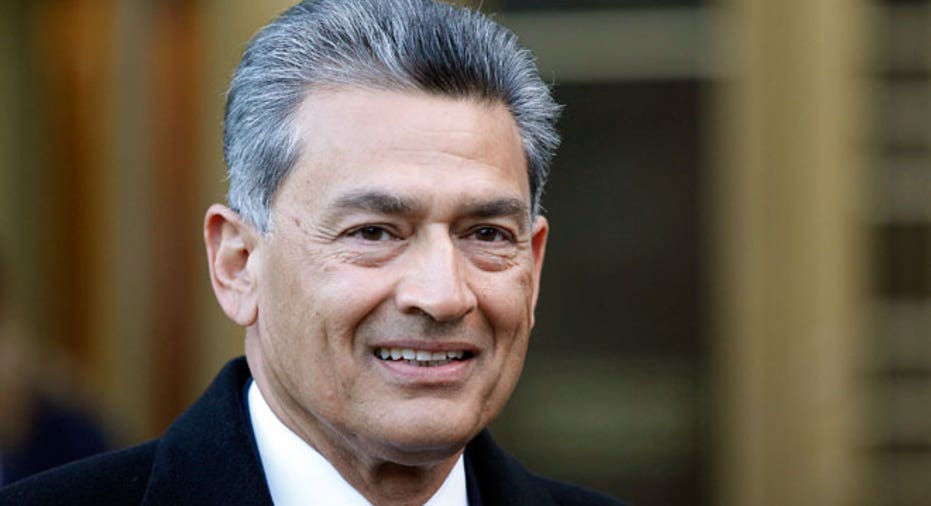 The high-profile insider trading trial of former Goldman Sachs (NYSE:GS) director Rajat Gupta nears tomorrow's expected conclusion  as both sides get ready to present closing arguments.
Gupta's defense team rested its case Tuesday afternoon after spending three days trying to poke holes in the government's allegations against him. Gupta is accused of leaking corporate secrets to hedge fund founder Raj Rajaratnam.
Federal prosecutors say Gupta became the illegal eyes and ears in the boardroom for his former friend and business partner and say he helped the now-imprisoned Galleon co-founder make millions in illicit profit with inside information about Goldman Sachs and Procter & Gamble Co. (NYSE:PG).
Gupta is charged with one count of conspiracy and five counts of securities fraud. If convicted, he faces up to 25 years in prison. He denies all the charges against him.
On Tuesday, the defense lost its bid to introduce two wiretapped phone calls between Goldman's David Loeb and one-time billionaire Rajaratnam.
The defense tried to argue that the government had the wrong man on trial and that it was Loeb and not Gupta who tipped Rajaratnam to company secrets. At a hearing after the trial Monday, David Frankel, one of Gupta's attorneys, asked the court to play recorded conversation between Rajaratnam and Loeb made on Aug. 7 and Aug. 22, 2008, that allegedly show Loeb passing confidential corporate information to Rajaratnam about Intel Corp. (NSADAQ:INTC) and Apple Inc. (NASDAQ:AAPL).
Gupta's defense team called 12 witnesses, including his eldest daughter, Geetanjali Gupta, who testified Tuesday. Other witnesses included people associated with Gupta's various philanthropic causes.
The trial began May 21. The prosecution rested its case June 8.