Groupon Spells Out IPO Plans; Brought in $645M 1Q Revenue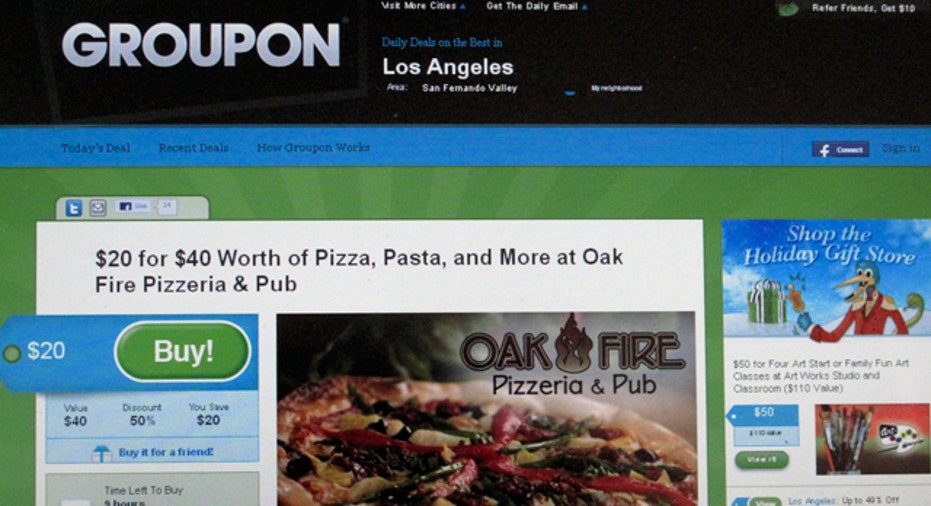 Groupon unveiled plans on Thursday for an initial public offering as the red-hot daily deals company prepares to become the latest next-generation Internet company to go public.
In a regulatory filing, Groupon said it plans to raise up to $750 million, but that figure is preliminary.
Groupons paperwork revealed it had first-quarter revenue of $644.7 million, nearly surpassing the $713.3 million it raked in for all of 2010. Impressively, the company, which was only founded in November 2009, can now lay claim to 83.1 million subscribers.
Chicago-based Groupon, which rebuffed a $6 billion buyout offer from Google (NASDAQ:GOOG) last year, expects to be listed under the symbol GRPN and said the number of shares and price range have not yet been determined.
The company said investment banks Morgan Stanley (NYSE:MS), Goldman Sachs (NYSE:GS) and Credit Suisse (NYSE:CS) have been tapped to be the IPOs bookrunners.
The Groupon IPO will come on the heels of the incredibly strong first-day performance of professional social network LinkedIn (NYSE:LNKD), which earlier this month became the largest U.S. Internet IPO since the bursting of the tech bubble. The first day of trading saw LinkedIns stock nearly triple and give the company a hefty valuation of $9 billion, a level it has since backed away from.
The intense demand and lofty price tags placed on LinkedIn, Facebook, Twitter and other new-age Internet companies has led many to question whether or not the industry is in the midst of a mini bubble. For example, the LinkedIn valuation represented a whopping 603 multiple on the companys meager 2010 profit of $15.3 million.
In a note of caution, Groupon said it actually lost money last quarter, posting a net loss of $113,891. Similarly, LinkedIn has warned it expects to lose money in 2011.
Still, Groupon is the clear leader in the online deals space, selling discounted services and goods to millions of people. It counts LivingSocial as one of its main rivals, but also faces competition from deep-pocketed Facebook and Google and a slew of other wannabes.
Groupon has enjoyed exceptional growth since it jumped into the online deals space. The company said Thursday it sold 28.1 million Groupons last quarter and it had 56,781 merchants in its marketplace.