Groupon Snags Another Google Executive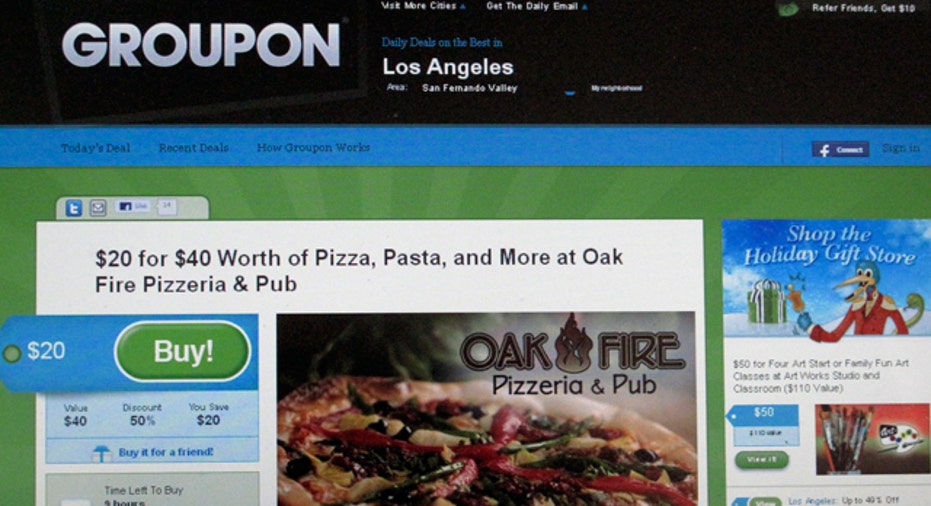 Groupon has scooped up Google's (NASDAQ:GOOG) Margo Georgiadis to serve as its chief operating officer, snagging its second high-level Google executive since the daily deals finder rejected a $6 billion buyout bid in December from the popular search engine.
The rising ad star has been gearing up for a potential initial public offering later this year. People close to the matter have pegged its IPO price in the range of $15 billion to as high as $25 billion.
Georgiadis, who will oversee Groupon's global sales, marketing and operations, most recently served as vice president of global sales operations at Google. In that role she was responsible for driving sales across regions and channels through global technology teams that commercialize Google's products such as AdWords and AdSense.
The Google veteran also led the local and commerce businesses, working to extend services like Checkout, Google Places and product search. She previously served as chief marketing officer of Discover Financial Services.
"Margo is a strong leader with a passion for helping small business owners and consumers," said Groupon CEO Andrew Mason. "We're thrilled to have her on our team."
Georgiadis is the second high-level executive poached by Groupon over the last few months. The local deals company hired Jason Harinstein, a director on Google's mergers and acquisitions team, in February to serve as senior vice president of corporate development.
Groupon has been taking various steps in its preparation for its planned IPO, raising some $950 million from investors and meeting with bankers. Sources previously said the company was eyeing Goldman Sachs (NYSE:GS) and Morgan Stanley (NYSE:MS) to serve as underwriters for its planned offering.
The young coupon site, only two-and-a-half years old, has seen its growth skyrocket over the past year. Based in Chicago, Groupon currently employs more than 7,000 global workers and offers its more than 60 million subscribers daily local deals through email blasts and mobile apps.