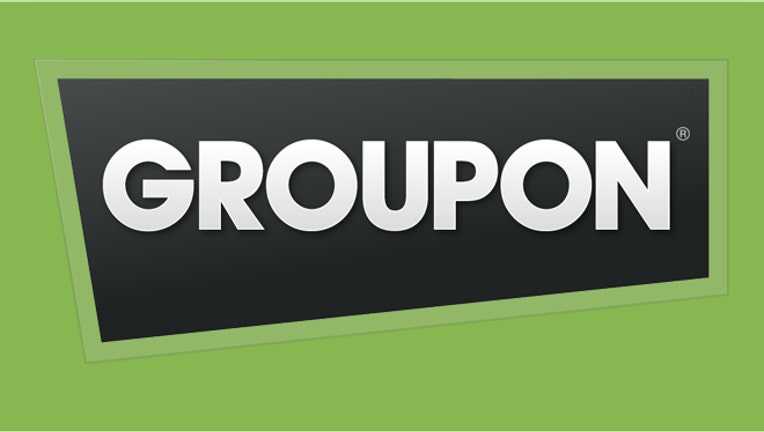 Groupon's (NASDAQ:GRPN) shares fell nearly 14% in after hours trading Monday after the daily deal company reported second quarter sales that fell short of expectations.
For the three months ended June 30 Groupon took in $568.3 million in revenue, just shy of the $573 million Wall Street analysts had forecast. It was a 45% increase over the second quarter a year ago when the company reported revenue of $392.6 million.
Adjusted earnings per share came in at 8 cents on income of $53.8 million, which beat analysts' expectations of 3 cents per share. Non-adjusted net income was $28.4 million, or 4 cents per share.
In a statement released with its earnings, Groupon said the past quarter was the first in which  direct revenue, or the amount earned from the sale of products for which Groupon is the merchant of record, was material to the company's overall performance.
Second quarter operating income was $46.5 million, which included non-cash stock-based compensation and acquisition-related expenses of $25.4 million, the company said. During the same period a year ago Groupon reported a loss from operations of $101.0 million.
"We had a solid quarter despite challenges in Europe and continued investment in technology and infrastructure," said Groupon's CEO Andrew Mason in the statement. "We've deepened our relationships with a growing base of merchants and customers worldwide, demonstrating progress as we work to unlock the opportunity in local commerce."
Groupon's stock has fallen about 65% since the company priced its initial public offering at $20 in November. Analysts have worried that Groupon's business model is too cash intensive to sustain and that competition has popped up in many forms across the Internet.
The shares closed up 11 cents at $7.55 Monday but had fallen to $6.53 in the after-hours market.