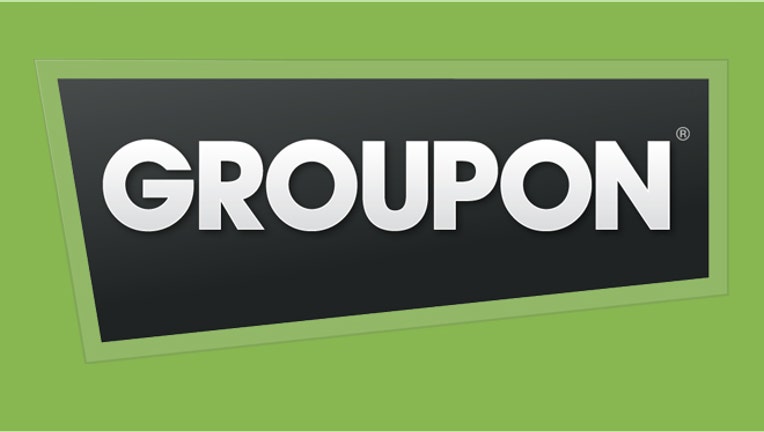 In its debut earnings announcement as a public company, Groupon (NASDAQ:GRPN) revealed a surprise non-GAAP loss despite a near-200% surge in revenue, sending shares of the daily deals leader plunging as much as 13% in late trading.
The Chicago-based Internet company said it lost $47.2 million, or 8 cents a share, last quarter, compared with a much deeper loss of $378.6 million, or $1.08 a share, a year earlier. Excluding one-time items, it lost 2 cents a share, missing expectations from analysts for a profit of 3 cents a share.
From an operating perspective, Groupon said it earned $15 million, up from a loss of $336.1 million. That marks its first quarterly operating profit since beginning its international expansion in the second quarter of 2010.
Groupon, which provides deals on everything from trips to the movies to skydiving, said its revenue skyrocketed 194% to $506.5 million. Analysts had been projecting revenue of $475.1 million.
Active members soared by 275% year-over-year to 33 million.
Founded by CEO Andrew Mason, Groupon has enjoyed ridiculous growth, expanding to 45 countries and employing more than 10,000 people since its founding less than four years ago.
However, the daily deals site faces fierce competition from the likes of LivingSocial, Gilt and other clones that attempt to replicate Groupon's business model. Groupon debuted as a public company in November, pricing its shares at $20. However, the company's stock quickly slipped below its offering price as Wall Street's love affair with young Internet stocks began to fade.
"Groupon had a strong fourth quarter and we finished 2011 having helped 250,000 local merchants across 47 countries grow their businesses while saving Groupon customers billions of dollars," Mason said in a statement. "We will continue to invest in new services and tools that help our merchant partners be more successful and drive local commerce around the world."
Wall Street punished Groupon for the disappointing results, sending its shares diving as much as 13% before rebounding. In recent action, Groupon was off 5.21% to $23.30 in extended trading. The company's stock had been up an impressive 19% in 2012 as of Wednesday's close.
Looking ahead, Groupon projected first-quarter earnings from operations of $15 million to $35 million on revenue of $510 million to $550 million. Analysts were forecasting sales of $500.9 million for the first quarter.
Groupon said its gross billings per average customer hit $188. The company also said 26 million people have downloaded its mobile app and it has expanded Groupon Now to 31 markets.