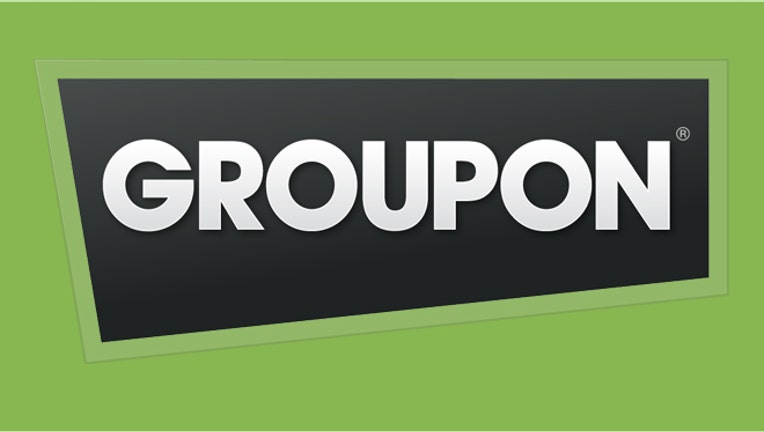 Groupon (NASDAQ:GRPN) reported adjusted-profits on Wednesday that matched expectations and revealed plans to buy back up to $300 million of shares and elevate co-founder Eric Lefkofsky to the permanent CEO position.
Shares of the daily deals leader surged about 13% in extended trading on latest developments.
Groupon debuted as a public company in November 2011 at a hefty $20 a share, but the market quickly deemed it overvalued, sending shares tumbling below $3 a year later. The struggling company then forced out co-founder and CEO Andrew Mason earlier this year.
The company said it lost $7.56 million, or one cent a share, in the second quarter, compared with a profit of $28.39 million, or four cents a share, a year earlier.
Excluding one-time items, it earned two cents a share, matching the Street's view.
Revenue rose 7% to $608.7 million, narrowly exceeding consensus calls from analysts for $606.2 million. North American revenue soared 45%, while sales in Europe, the Middle East and Africa dropped 24% and revenue in the rest of the world contracted 26%.
Groupon's results were powered by a 30% leap in billings and progress on the mobile side, where the company scored nearly 50% of its North American transactions in June.
"With two quarters on the job, I'm pleased with the progress we've made in such a short time," said Lefkofsky, who the board officially named CEO on Wednesday. The co-founder had previously served as co-CEO with Ted Leonis, who is now serving as chairman.
"The board is encouraged by Groupon`s performance under Eric`s leadership, and we`re pleased that he has agreed to lead the company through this important stage of its evolution," Leonis said.
Groupon said its number of active deals in North America increased to more than 54,000 on average in the second quarter, up from almost 40,000 at the end of the first quarter. Active customers, measured by those that purchased a deal within the past 12 months, jumped 12% year-over-year to 42.6 million, including 19.1 million in North America.
Total operating expenses, which have been closely watched by analysts, dropped 7.6% to $357.28 million.
Meanwhile, the board authorized a share buyback plan of up to $300 million over the next 24 months.
Looking ahead, Groupon said it sees an adjusted loss of 1 cent a share to an adjusted profit of 1 cent in the third quarter on revenue of $585 million to $635 million By comparison, analysts had been projecting stronger EPS of 5 cents on sales of $621.6 million.
Management said it expects its local business results to be impacted by "seasonality" in the third quarter as people travel more frequently during the summer.
Groupon also reaffirmed its guidance for full-year GAAP operating income of more than $100 million.
Shares of Chicago-based Groupon wasted little time responding to the developments, racing 12.73% higher to $9.83 in extended trading on Wednesday. The rally puts Groupon on track to extend its 2013 surge of nearly 80%.